Stoke Newington Literary Festival: Oscar Zarate, ILYA, Steven Appleby & Martin Rowson
6 June 2014
This weekend, the
Stoke Newington Literary Festival
sees a whole load of brilliant events take place in north-east London, with guests including Ray Davies, Lynn Barber and Mark Kermode. What's more, there's plenty to amuse graphic novel and cartoon fans as well.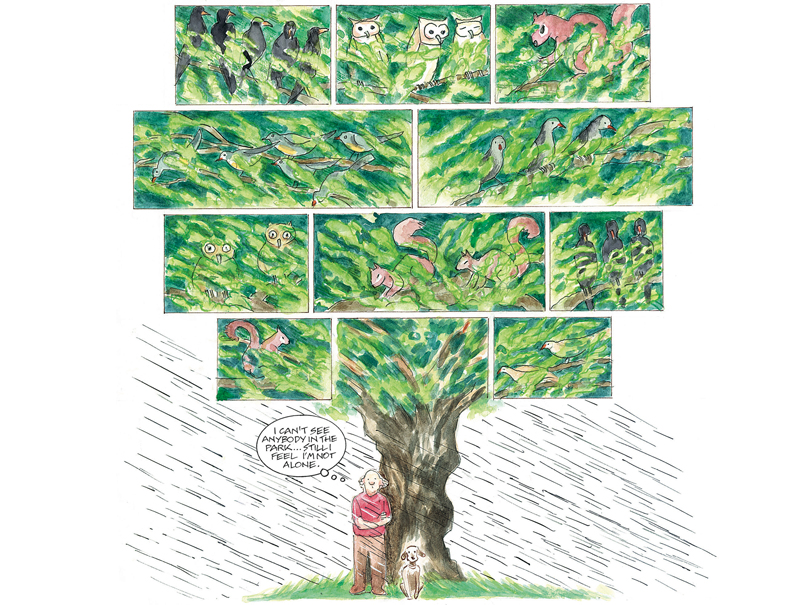 Living and Loving in London: Oscar Zarate & ILYA, Saturday 7th June, 2.30pm, Stoke Newington Library Gallery
With compelling subtlety and sharp observation, two seasoned graphic novelists record and reflect the realities of urban relationships and the longing for belonging.
The Park
is Oscar Zarate's first full-length solo fiction and recounts the repercussions and reprisals sparked by an incident involving a dog on his beloved Hampstead Heath. ILYA's
Room For Love
captures complex interconnections across age and class divides between a novelist with writer's block and a teenage runaway. The event will be chaired by Alex Fitch, presenter of
Panel Borders
on Resonance FM.
For more info and to book tickets, click here.
Steven Appleby in conversation with Martin Rowson, Saturday 7th June, 4pm, Stoke Newington Library Gallery
Guardian cartoonist Steven Appleby talks about his latest book,
The Good Inn
. Co-written by Pixies frontman Black Francis and writer Josh Frank, it is an illustrated novel about art, conflict and the origins of cinema. He speaks alongside political cartoonist Martin Rowson, whose bitingly satirical work from the era of coalition will be collected into
a handsome printed volume
by SelfMadeHero in September. They discuss their latest work and their different approaches to cartooning.
For more info and tickets, click
here
.
Books will be on sale from the wonderful Stoke Newington Book Shop. It will be your first chance to get your hands on
The Good Inn
, which doesn't reach shops until next week!
Tags: