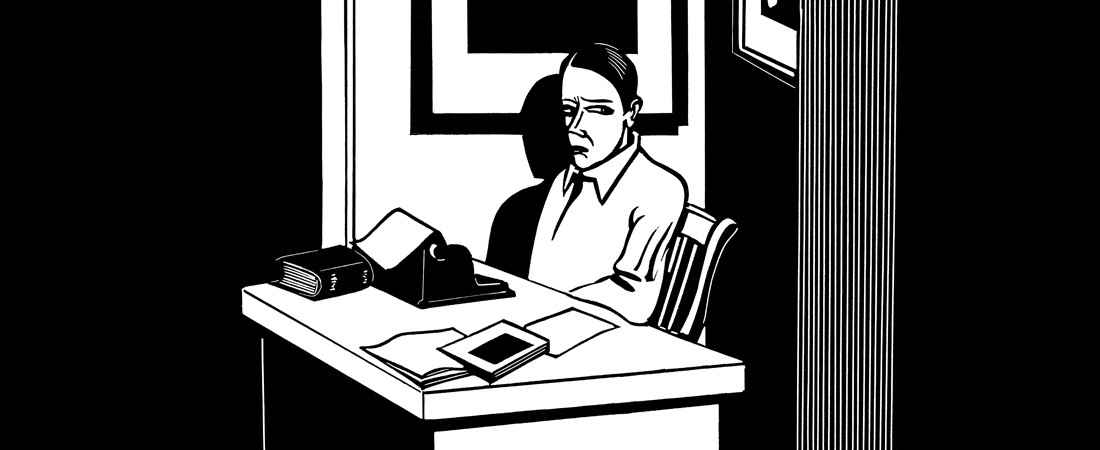 ---
Submissions
SelfMadeHero is a proud supporter of graphic novel talent from the UK and beyond, welcoming submissions from both new and established creators.
Before you submit your work to us, please make sure you are familiar with what we publish. Read our books, browse our catalogue and consider whether your project is suitable for our list. Bear in mind that if we publish your book, it will likely slot into one of the following categories: Original Fiction, Non-Fiction, Graphic Biography, Eye Classics, Sci-Fi & Horror or Crime Classics.
If it is a collaborative project, we prefer to receive pitches from writers and artists who have already agreed to work together.
Do you have a pitch?
If you're happy that your graphic novel project would suit SelfMadeHero's list, please send a synopsis (not exceeding one A4 page) and at least eight pages of sequential art by email to [email protected]. Please do not attach files larger than 5MB - if necessary, send us a download link. Alternatively, you can send your submission by post (printed on A4 paper) to Submissions, SelfMadeHero, 139 Pancras Road, London NW1 1UN.
Please do not send original artwork.
Unfortunately, we cannot respond to every enquiry we receive.