SelfMadeHero at the Lakes International Comic Art Festival, 18th-20th October
19 July 2013
This October sees the inaugural
Lakes International Comic Arts Festival
take place in Kendal, Cumbria. Festival Director Julie Tait has put together the most extraordinary list of guests and programmed events: there's something for everyone, from superhero creators to literary graphic novelists.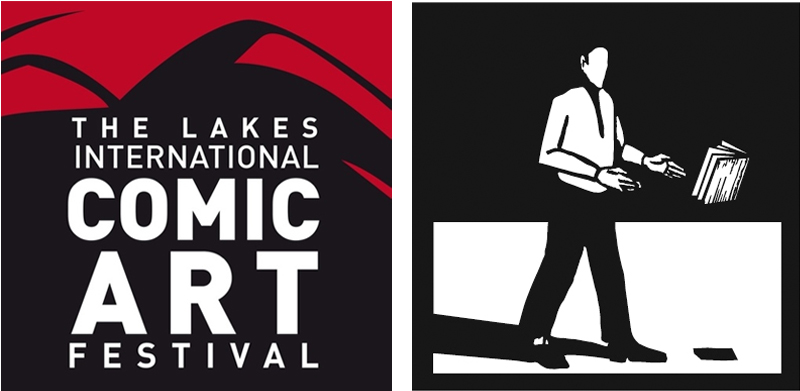 SelfMadeHero will be traveling to the Lake District with no less than six amazing creators, including Glyn Dillon (
The Nao of Brown
), Rob Davis (
Don Quixote
), David Hine (
The Man Who Laughs
) and I. N. J. Culbard (
The Shadow Out of Time
,
Deadbeats
). Oscar Zarate will launch his beautiful new graphic novel,
The Park
, at the festival and ILYA, author of the upcoming
Room For Love
, will also be there.
As well as signing and sketching throughout the weekend in the wonderfully named Comics Clocktower, they'll be taking part in an array of events. Oscar Zarate will host a workshop for 8 fledgling artists (Oscar Zarate: A Masterclass, The Brewery Arts Centre, Sat 19 and Sunday 20, 10:00-13:00); I. N. J. Culbard, Rob Davis, David Hine and ILYA will discuss graphic adaptations of classics (Re-imagining the Classics, The Brewery Arts Centre, Sat 19, 12.15-13.15); and Culbard and Hine will also talk horror with Hannah Berry (Rocking With Horror, The Brewery Arts Centre, Sat 19, 20:00-21:15).
And if that's not enough to keep you entertained, there are live drawing events throughout the weekend, including appearances from Glyn Dillon (Watch Them Draw, The Box, Sat 19, 14.00-15.00) and Oscar Zarate (Watch Them Draw, The Box, Sat 19, 15.45-16.45).
Tickets are now available for all events so book immediately to avoid disappointment.
See you in the Clock Tower!
Tags: