SelfMadeHero and Nick Abadzis at MoCCA
3 April 2014
It's that time of year again: the days are getting longer, the weather's getting warmer, and MoCCA Comic Arts Festival is upon us! Once again, SelfMadeHero are in New York City to fly the flag for British and European graphic novels, and we've got one very special guest joining us.
Following on from
the launch of his brand new graphic novel
at the Strand bookstore on Thursday night, Nick Abadzis will be signing copies of
The Cigar that Fell in Love with a Pipe
at SelfMadeHero's stand (tables A18 and A19) throughout the weekend. What's more, if you buy a copy of the book, you'll go home with one of these exclusive Cigar-themed book plates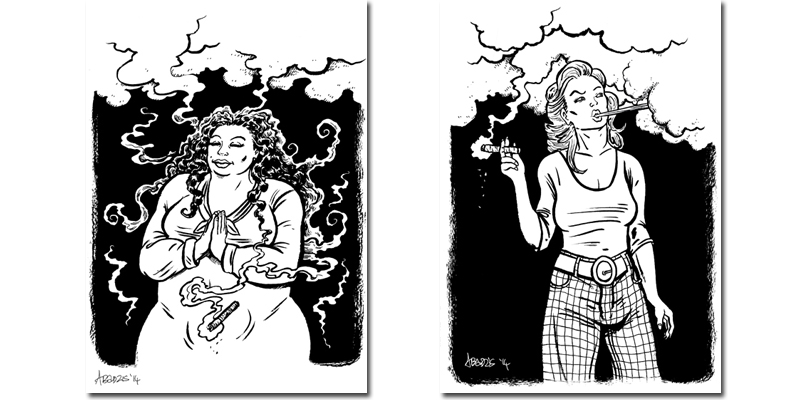 Plus, there'll be exclusive discounts on all SelfMadeHero titles throughout the weekend. There'll also be a chance to get your hands on our brand new US releases:
The Park
by Oscar Zarate, a stunning graphic novel by the artist behind the Eisner-winning
A Small Killing
(with Alan Moore);
The Boxer
by Reinhard Kleist, a moving biography of Holocaust survivor and champion boxer Harry Haft; and the first volume of Frederik Peeters' Angoulême-winning science fiction series,
Aama
.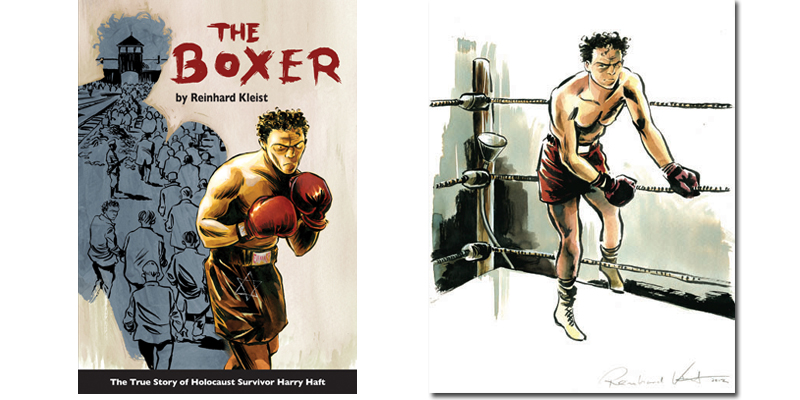 You'll be able to get your hands on this wonderful book plate by Reinhard Kleist, and many more exclusive treats.
MoCCA Comic Arts Festival takes place on Saturday April 5 and Sunday April 6, 11am-6pm, at the 69th Regiment Armory, 68 Lexington Avenue, New York, NY 10010. To find out what is happening over the weekend, visit MoCCA's
website
.
Tags: