Revealed: SelfMadeHero's Spring Releases
19 January 2016
Winter may have come, but already there are four green shoots on the horizon…
That's right, folks: we can now announce our releases for the first half of 2016 – and my, what a fine bunch of graphic novels they are. Taking in everything from the Berlin of Hitler's Germany to the deserts of Sudan, Agatha Christie to Edvard Munch, our spring titles are at times tragic, at times inspirational, but always brilliantly crafted and compelling.
March sees the release of the award-winning Irmina by Barbara Yelin. Based on the life of Yelin's grandmother,
Irmina
follows the eponymous young German who, in the mid-1930s, moves to London. At a cocktail party, she meets Howard Green, one of the first black students at Oxford, who, like Irmina, longs for an independent existence. However, their relationship comes to an abrupt end when Irmina, constrained by the political situation in Hitler's Germany, is forced to return home. As war approaches and her contact with Howard is broken, it becomes clear to her that prosperity will only be possible through the betrayal of her ideals. Conjuring perfectly the oppressive atmosphere of wartime Germany, Barbara Yelin presents a troubling drama about the tension between integrity and social advancement, reflecting with compassion and intelligence on the complicity that results from the choice, conscious or otherwise, to look away.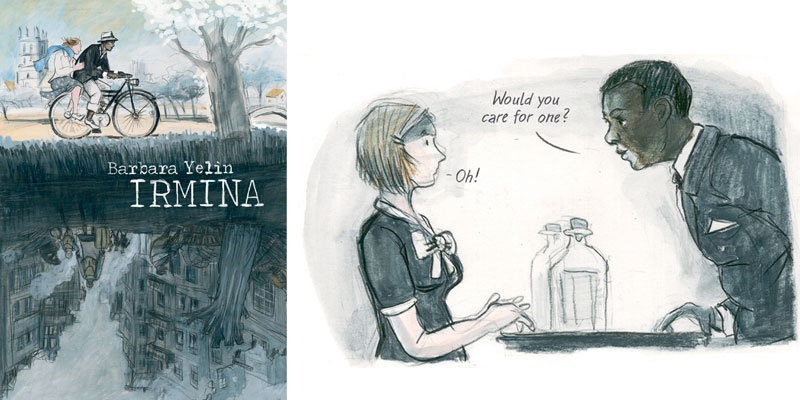 March also sees the release of another award-winning German graphic novel in translation:
An Olympic Dream
by Reinhard Kleist
. Following
Castro
,
Johnny Cash: I See A Darkness
and
The Boxer
, Kleist's latest graphic biography tells the incredible true story of Somali Olympian Samia Yusuf Omar. In 2008, 17-year-old Yusuf Omar stood alongside some of the fastest women in the world on the start line of the Olympic 200m. Four years later, she boarded a refugee boat to Europe, risking her life on the waters of the Mediterranean.
An Olympic Dream
tells the remarkable story of Yusuf Omar's attempt to compete at the London Games in 2012. Picturing her life in Mogadishu, a city ravaged by conflict, Reinhard Kleist reveals the challenges she faced both as a sportsperson and as a woman. In doing so, he shows why Omar, like so many others, would choose to flee. Following her journey through Ethiopia, Sudan and Libya to its tragic conclusion,
An Olympic Dream
is a forceful statement on Europe's response to the refugee crisis. But it is also a moving account of a remarkable life, best remembered for a single moment: when an unlikely Olympian, dressed in knee-length leggings and a baggy t-shirt, finished in last place – and the Bird's Nest stadium erupted.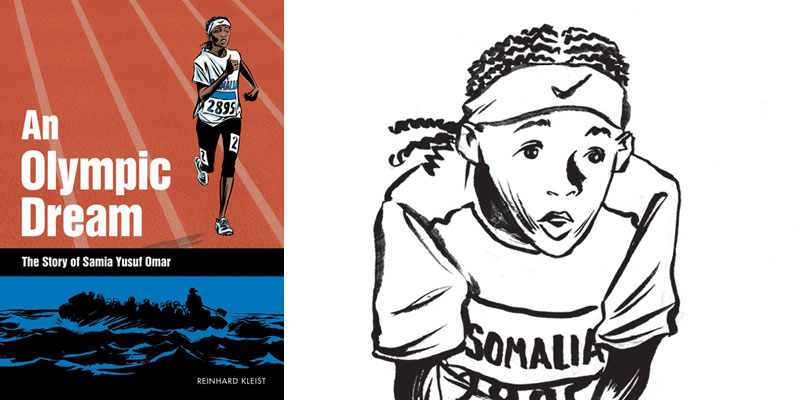 In May, another graphic biography:
Agatha
by Anne Martinetti and Guillaume Lebeau, illustrated by Alexandre Franc
. Spanning marriages and wars by way of archaeology and infidelities,
Agatha
is an entertaining and dramatic portrait of the 20th century's best-loved crime writer. In December 1926, Agatha Christie vanished, sending shockwaves through British society. As the authorities scoured the country for her, theories and suspicions abounded: it was murder, a hoax, suicide, a publicity stunt, revenge. When she was finally located – ten days later, living under an assumed name in a hotel in Harrogate – she returned to normal life, refusing to explain what had happened. Despite Christie's reputation for final act revelations, this episode of her life would be forever shrouded in mystery.
Agatha
uses Christie's enigmatic disappearance as a gateway to explore the life and character of the Queen of Whodunit. Taking in her childhood in Torquay and her early attempts at writing, this landmark graphic biography charts Christie's development into a free-spirited and thoroughly modern woman who, among other things, enjoyed flying, travel and surfing.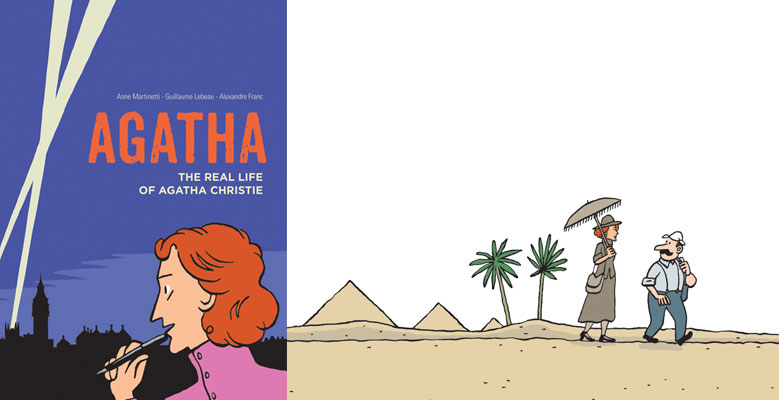 And finally, in May, our Art Masters series continues with
Munch
by Steffen Kverneland
, an extraordinary and inventive graphic biography of the great Norwegian expressionist.
Munch
explores the relationships and obsessions that drove the artist behind 'The Scream'. Using text drawn from the writings of Edvard Munch and his contemporaries, this extensively researched and beautifully drawn graphic novel debunks the familiar myth of the half-mad expressionist painter – anguished, starving and ill-treated – to reveal the artist's neglected sense of humour and optimism. Born out of a life-long fascination with all things Munch, Kverneland's award-winning seven-year project is the funniest and most entertaining portrait yet of a complex man and a pioneering artist.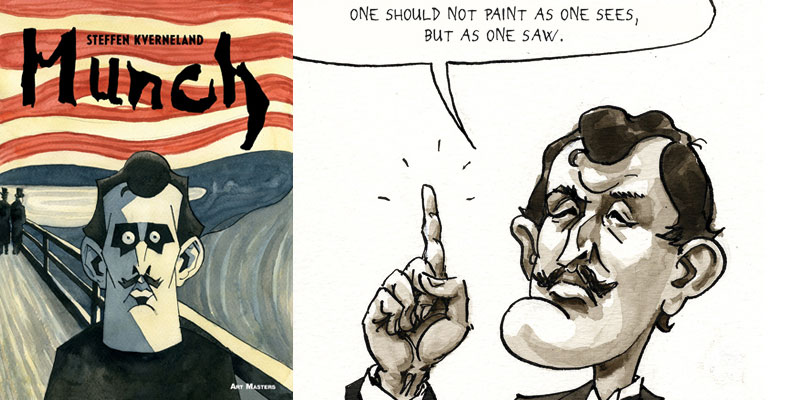 In short, 2016 is shaping up to be a good year!
Tags: