Drum Roll, Please: Our Spring 2015 List Revealed
10 November 2014
The Indian summer has vanished and the days are drawing in – but today we forget winter and turn our thoughts to spring. That's right, folks: already green shoots are appearing. Today, we reveal our UK releases for spring 2015! Our brand new catalogue is available
here
in all its glory.
Here's a brief look at what we'll be bringing to the bookshelves in the first half of next year:
February sees the release of 2015's most anticipated graphic novel,
The Sculptor
by
Scott McCloud
. The bestselling author of
Understanding Comics
returns with a spellbinding urban fable about the price of art and the value of life. Thanks to a deal with Death, David Smith is given the power to sculpt anything with his bare hands. But with just 200 days left to live, deciding what to create is harder than he imagined. And discovering the love of his life at the eleventh hour isn't making it any easier… Neil Gaiman has said of
The Sculptor
, "It's the best graphic novel I've read in years. It's about art and love and why we keep on trying. It will break your heart."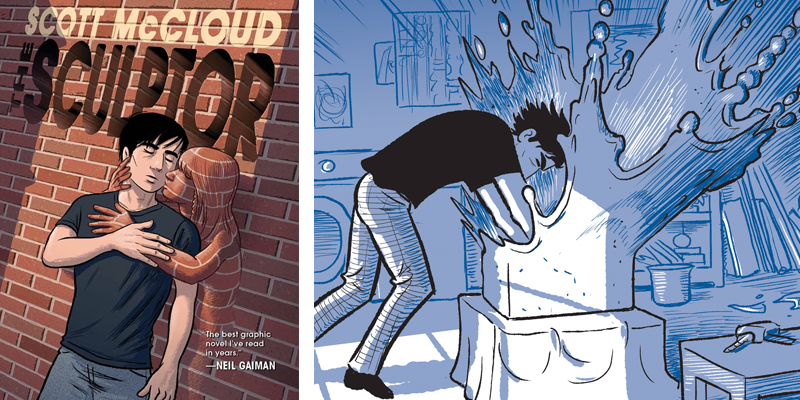 In March, we publish the latest collaboration between Andrzej Klimowski and Danusia Schejbal (
The Master and Margarita
,
Robot
). Their brand new autobiographical graphic novel,
Behind the Curtain
, weaves together two distinctive styles to create a portrait of the cultural environment that flourished in Warsaw amid the harsh realities of the communist state. It pictures a community of artists who, at a time when toilet paper was worth its weight in gold, were producing visionary theatrical productions, films, posters and exhibitions.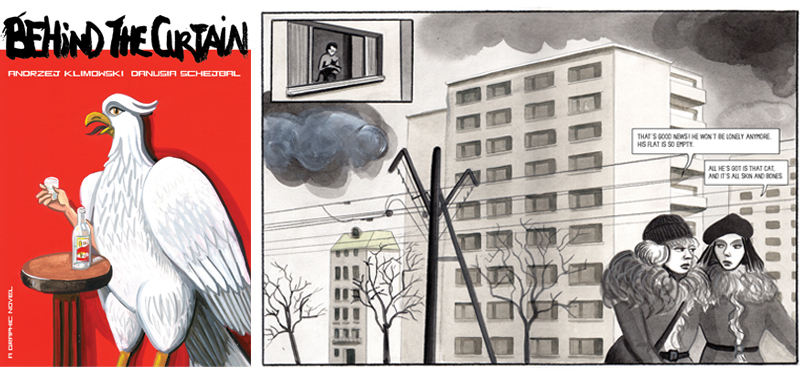 March also sees the release of the
third volume
of Frederik Peeters' award-winning science fiction series
Aama
. As Verloc moves closer to the source of aama, navigating a landscape inhabited by deadly biorobotic creatures and plants, the mystery surrounding the experiment – and Verloc's place in it – begins to unravel. It's a masterful graphic novel packed with action, intrigue and breathtaking artwork. It's also got a damn fine cover: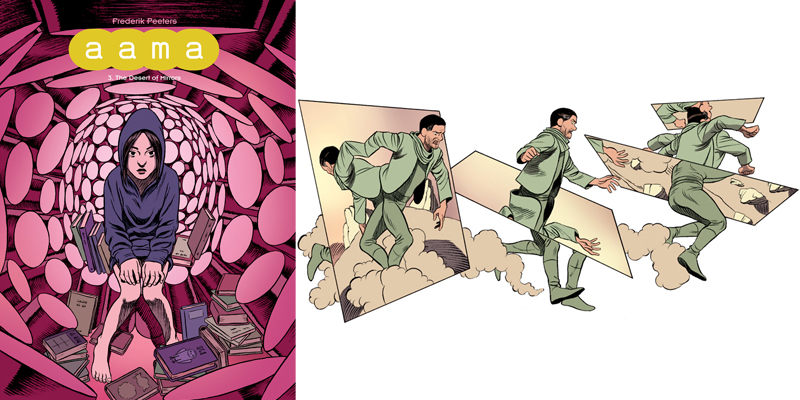 In April, our list of wonderful European graphic novels in translations continue with the publication of
Pablo
, Julie Birmant and Clément Oubrerie's stunning graphic biography of Picasso. This authoritative account of Picasso's life among the bohemians of Montmartre won the Grand Prix at France's RTL Graphic Novel Awards – and it is beautiful.
Fans of I. N. J. Culbard's work will be thrilled to hear about his adaptation of Robert W. Chambers'
The King in Yellow
, which we publish in May. The stories that make up this classic piece of weird fiction are tied together by a play that brings madness to all who read it:
The King in Yellow
. It is a book that draws readers in with an irresistible yet innocent opening act, then drives them insane with the poisonous words of Act 2. One of the most influential works of American supernatural fiction,
The King in Yellow
is also a central literary reference in the hit HBO show
True Detective
. Culbard brings to life this thrilling tale of horror that will make you laugh and cry and tremble fright.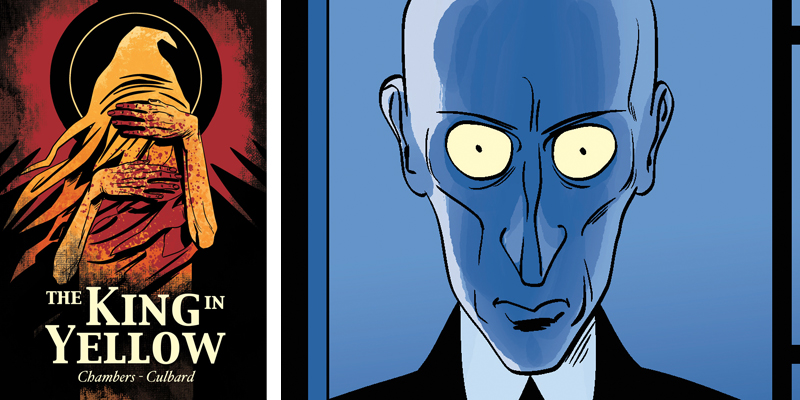 Finally, we publish a collection of album review illustrations by the artist and animator Run Wrake. Edited and introduced by journalist and broadcaster Andrew Collins,
End of a Century: Nineties Album Reviews
in Pictures brings together the best of Wrake's illustrations for the
NME
. It pictures musicians, good and bad, from one of the most exciting periods in pop music history, from guitar-driven grunge and BritPop acts to ageing folk musicians and manufactured pop stars.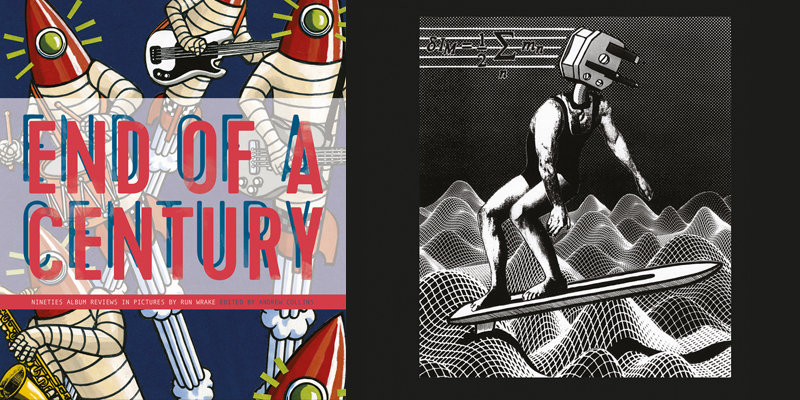 It's going to be an exciting 2015!
Tags: