SelfMadeHero's New Catalogue: Seven Reasons to be Cheerful in Spring 2014
13 December 2013
We're thrilled to be revealing our catalogue for spring 2014, which is now available
here
in all its glory. It's a wonderfully varied and impressive list of books, perhaps our strongest to date.
As you may already have heard
, May sees the release of a brilliantly original book by Pixies frontman Black Francis. Illustrated by The Guardian's Steven Appleby, and co-written by the band's biographer Josh Frank, The Good Inn is an inventive and vividly imagined illustrated novel set in early twentieth-century France.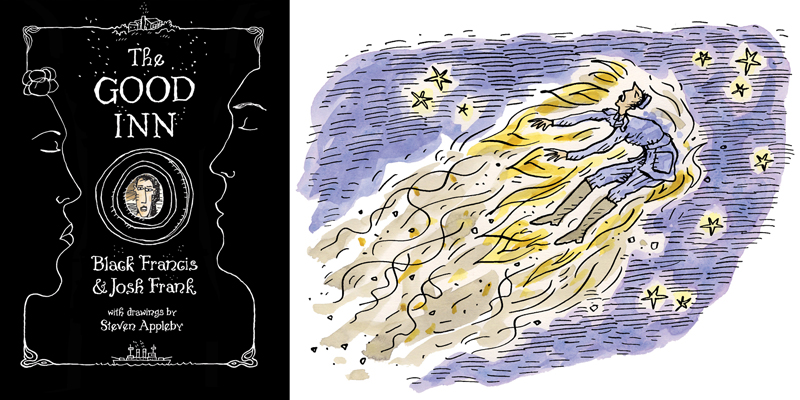 We'll also be introducing English speakers to Abel Lanzac and Christophe Blain's bestselling satire of Franco-American relations, Weapons of Mass Diplomacy (retitled from the French Quai D'Orsay). Penned by Dominique de Villepin's former speechwriter, this won the Grand Prix at Angoulême in 2013 and was recently adapted into an acclaimed French film (under its original title). The film is expected to reach English speaking audiences in 2014. Here's the trailer:
The release of Reinhard Kleist's The Boxer, a moving biography of Holocaust survivor and champion prizefighter Harry Haft, adds to our list of prize-winning books in translation, as does LF Bollée and Philippe Nicloux's masterful history of the founding of Australia, Terra Australis.
Spring also sees the release of I. N. J. Culbard's first original graphic novel, Celeste; the second in our Art Masters series, Vincent by Barbara Stok; and The Cigar that Fell in Love with a Pipe, a collaboration between the French novelist David Camus and Eisner-winning graphic novelist Nick Abadzis.
Tags: