SelfMadeHero at ELCAF 2014
12 June 2014
It's that time of year again: we're slipping on our tight jeans, waxing our moustaches and riding our fixed-wheel bikes to trendy East London for
ELCAF
. This year we have no less than seven – yes, seven! – amazing creators in tow: John Aggs (
Ricky Rouse Has A Gun
), I. N. J. Culbard (
Celeste
), Mark Stafford & David Hine (
The Man Who Laughs
), Oscar Zarate (
The Park
), ILYA (
Room For Love
) and Rob Davis (
The Complete Don Quixote
). What's more, there'll be exclusive better-than-Amazon discounts on every one of our books.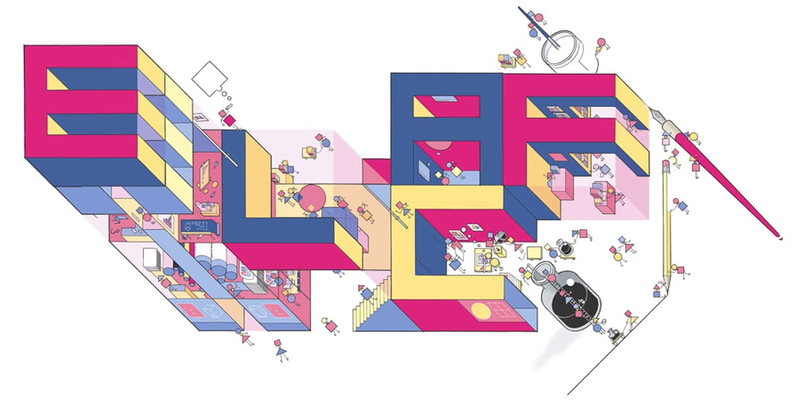 Debuting at ELCAF is the beautiful, gold-foiled hardback edition of Jörg Tittel & John Aggs'
Ricky Rouse Has A Gun
. John Aggs will be signing copies from 11am-1pm, and you'll be able to pick it up for just £20 (RRP 24.99). Read about this mad, bad and brilliant book here.
I. N. J. Culbard will be signing copies of his much-praised first original graphic novel,
Celeste
, throughout the day.
In the morning, Mark Stafford and David Hine will be around to sign copies of their British Comic Award-nominated adaptation of Victor Hugo's
The Man Who Laughs
. Oscar Zarate, creator of
The Park
, will be around in the afternoon (from 2.30pm), as will
Room For Love
author ILYA.
Double 2014 Eisner nominee Rob Davis, creator of
The Complete Don Quixote
, will also be around in the afternoon. Ask him about his upcoming graphic novel,
The Motherless Oven
. (It's incredible.)
ELCAF takes place on Saturday 14th June at The Oval Space, London E2 9DT, 10am-7pm. See what else is going on
here
.
Tags: