ILYA visits San Francisco's Comix Experience to discuss Room For Love
22 July 2015
On Wednesday 29 July, ILYA will visit San Francisco's finest comic store, Comix Experience, to discuss
Room For Love
. Open to all, the event takes place at their Divisadero St. store from 6-8pm.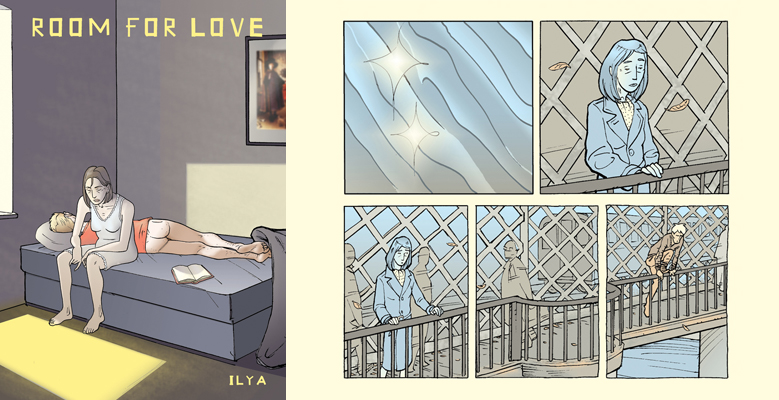 Room For Love
is the first book to be selected for Comix Experience's
Graphic Novel of the Month Club
. An honour indeed – and the first chance for US-based readers to hear from ILYA in person. (Learn more about the Graphic Novel of the Month programme and the reason it was set up
here
– it's fascinating.)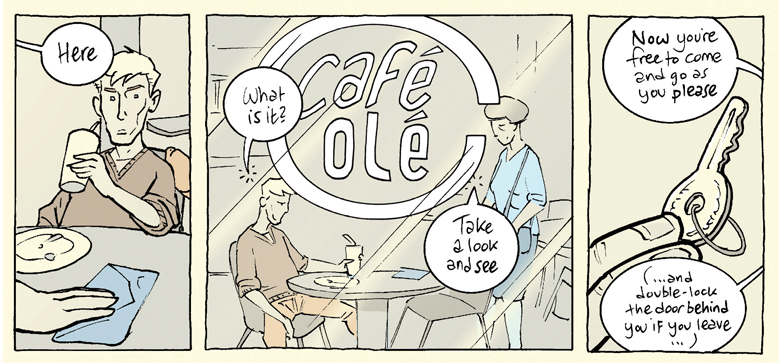 Room For Love
follows the story of Pamela Green, a middle-aged, middle-class romance novelist who, under extraordinary circumstances, invites a ragged young homeless man to live with her. Two lives collide, and an intense hothouse drama ensues.
"With ILYA's clever color scheme and quietly poignant artwork driving the tale, Room For Love is a markedly original work, with questions of identity and intimacy woven into the penumbra of a raw and authentic relationship."
The Boston Globe
"A story that subverts our expectations of what a romance should look like."
The Huffington Post
Tags: