Behind the Curtain Launches at the RCA
22 April 2015
Behind the Curtain
, Andrzej Klimowski and Danusia Schejbal's much anticipated collaborative autobiography, launches at the Royal College of Art on Monday 27th April. The event takes place at 6.30pm in the Senior Common Room, Kensington Gore, London, SW7 2EU – and everyone is welcome! If you'd like to come, RSVP
here
.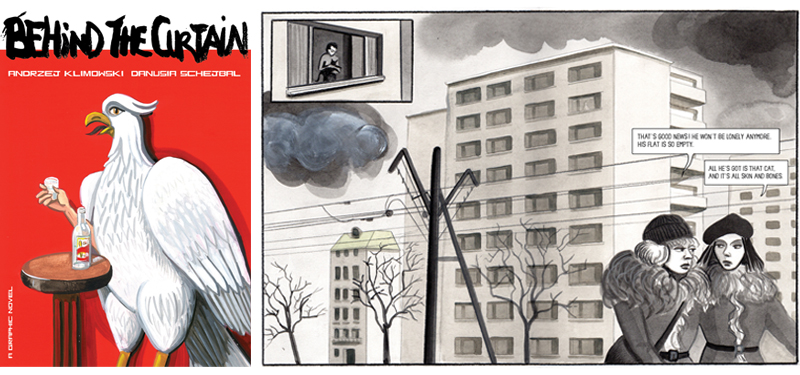 Andrzej Klimowski and Danusia Schejbal's previous collaborations include adaptations of
The Master and Margarita
and
Dr Jekyll and Mr Hyde
for SelfMadeHero. In
Behind the
Curtain, Klimowski and Schejbal'sunique styles combine to create a beautiful and intriguing portrait of their formative years as artists in Poland.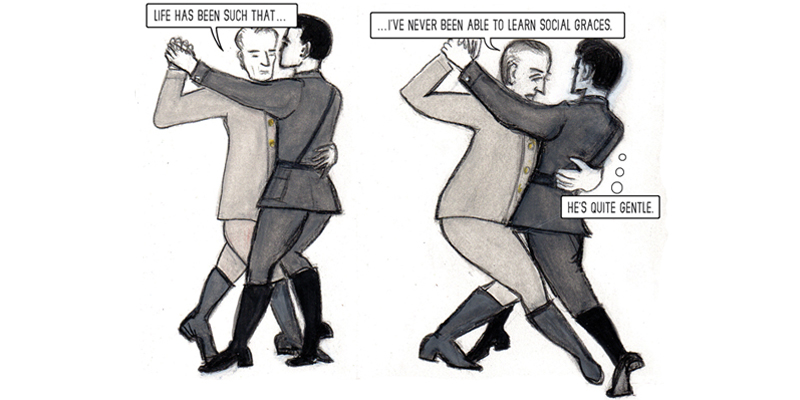 During the 1970s, many East European citizens dreamed of going West.
Behind the Curtain
is an autobiographical account of two young art students who travelled the other way. Studying and working in Poland, they found themselves part of a vibrant community producing visionary work across the arts – even as prices rocketed, trade unions drove social unrest and, finally, tanks appeared in the streets .
A unique collaboration interweaving two distinctive styles,
Behind the Curtain
combines life, art and politics to reveal the cultural environment that flourished despite the harsh realities of the Communist state. When toilet paper is worth its weight in gold, what price do you put on expression?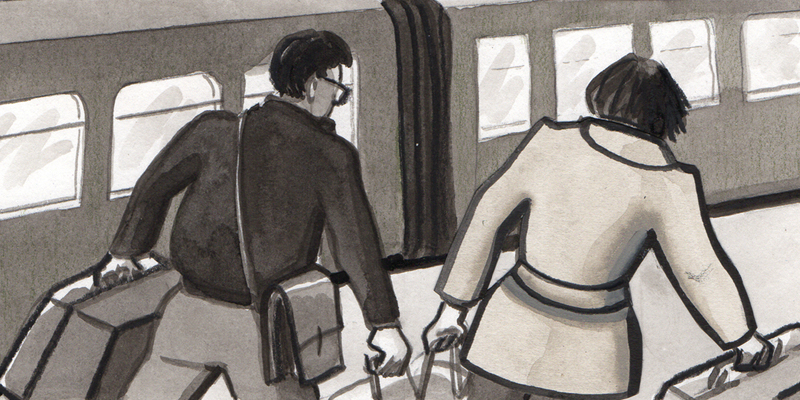 Can't make the launch? Never fear:
Behind the Curtain
is available now in all good book shops!
Tags: