Andrzej Klimowski and Danusia Schejbal at the Stoke Newington Literary Festival
3 June 2015
Andrzej Klimowski and Danusia Schejbal will discuss the creative life with Sydney Padua at the Stoke Newington Literary Festival on Sunday 7 June at 4pm. The conversation will be chaired by Resonance FM presenter Alex Fitch. Tickets are available
here
.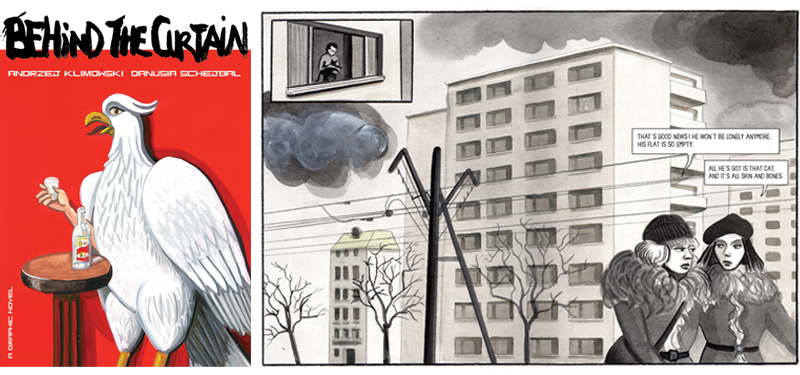 Two recent graphic novels show how artistic and inventive lives can flourish in extraordinary, often difficult circumstances. Andrzej Klimowski and Danusia Schejbal's collaborative biography,
Behind the Curtain
, explores their formative years as artists in 1970s Poland. Sydney Padua's
The Thrilling Adventures of Lovelace and Babbage
takes us back to the 1830s and an alternate reality in which Ada Lovelace, often credited as the world's first computer programmer, avoids her untimely death to realise Charles Babbage's plans for the world's first computer.
So, if you're interested in hearing about two of the spring's finest graphic novels, get yourself on a bus to Stokey on Sunday afternoon! The event takes place at Stokey Stop, 176 Stoke Newington High Street, London N16 7JP, at 4pm on Sunday 7 June.
Tags: