Where I Work | Aimée de Jongh
22 March 2019
Dutch cartoonist
Aimée de Jongh's latest graphic novel,
Blossoms in Autumn
, is a collaboration with the veteran Belgian writer Zidrou. It is a moving, masterfully crafted exploration of growing old and falling in love. Her debut,
The Return of the Honey Buzzard
, was on
The
Observer
's list of the Best Graphic Books of 2016. This is where she works, and here's what she has to say about it: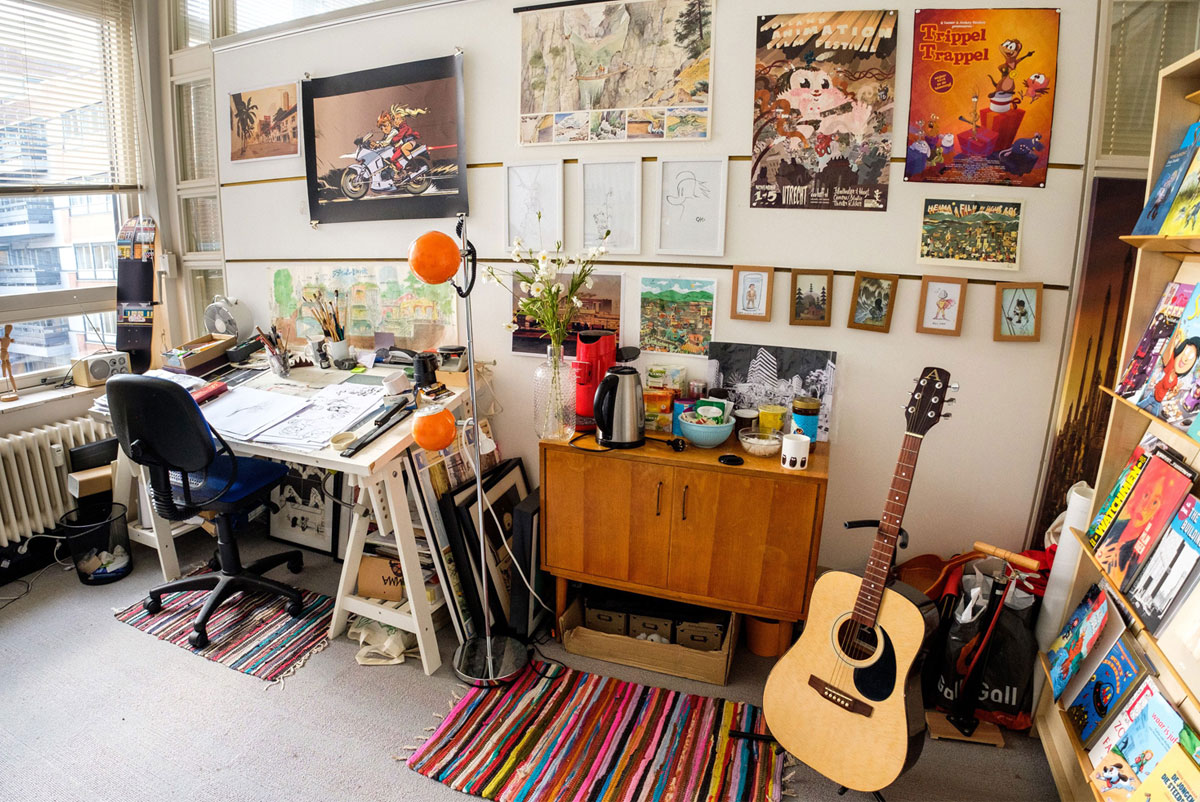 My studio space in the centre of Rotterdam is pretty small, bedroom size, but I loved it immediately because it's in a former Heineken brewery. The design of the building is beautiful, with bright yellow and red tiles, and it has large stained-glass windows.
These days I often draw digitally, on my Wacom tablet and PC, which are on the other side of this studio. But my sketches, thumbnails and storyboards are still made on paper. On the walls are many posters and prints that inspire me while working. They don't change often. I don't play the guitar that much, but it's nice to stretch my fingers a bit after a day of drawing.
Blossoms in Autumn
is out now and available in all good book shops. Read
Broken Frontier
's review of the book
here
.
Tags: