Typex brings Rembrandt to The National Gallery
26 November 2013
"First there was Rembrandt, then there was Typex!" Nick Cave
Typex, creator of the acclaimed graphic novel biography of Rembrandt, will be in London next week to lead two workshops at
The National Gallery
. His trip coincides with the Gallery's
Rembrandt: The Late Works
exhibition.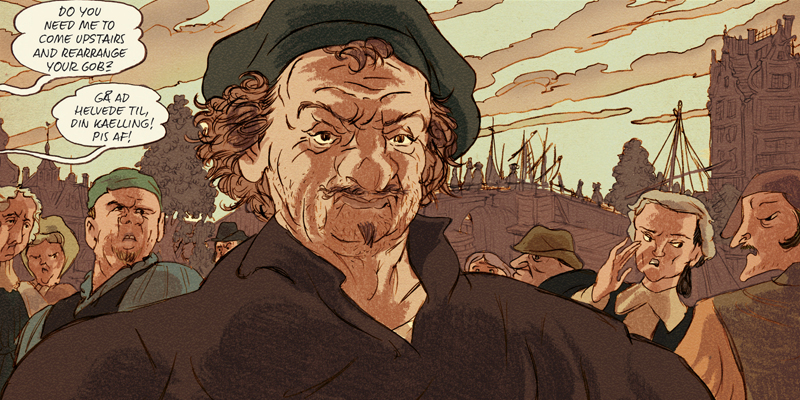 On Friday and Saturday next week, the Dutch graphic novelist will lead two practical workshops alongside artist and lecturer
Aliki Braine
.
Friday 5th December (6.30-7.30pm, National Gallery Room 23)
: on Friday evening, Typex will lead a drawing workshop in the Gallery itself, working with participants to create a piece of artwork inspired by Rembrandt's 1654 painting, 'A Woman bathing in a Stream'.
Saturday 6th December (10.30-12.30am, Pigott Education Centre Entrance)
: on Saturday morning, the focus shifts from drawing to comic creation. Participants will explore the process of creating a graphic novel, experimenting with drawing and collage to create their own comics inspired by Rembrandt's work.
Admission is free for both workshops. Spaces are limited to 30 people on a first-come, first-served basis. All materials are provided. The events are aimed at people aged 18-25.
Typex's
graphic biography of the Dutch master
was commissioned by the Rijksmuseum in Amsterdam and published in English by SelfMadeHero last year.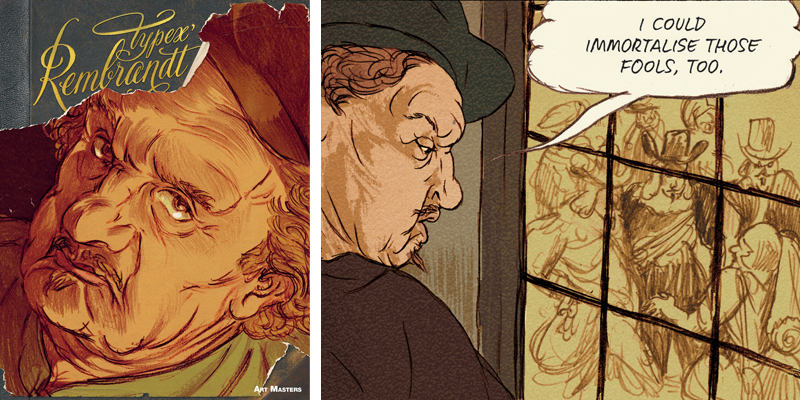 "Rembrandt Harmenszoon van Rijn would have adored this book. He would have admired its draughtsmanship and its wit and – given how many times he painted himself – he would have loved the fact that he is its star, warts and all."
The Observer
Tags: