This Saturday: Martin Rowson's Satirical Battle Bus Stops At Somerset House
21 April 2015
This Saturday, Political Book Award-winner and
Guardian
cartoonist Martin Rowson will visit Somerset House to discuss the history and function of visual satire over the last 32,000 years. The event, which forms part of
Pick Me Up Festival
's "Points of Contention" programme, takes place at 11.30am. Festival passes are available
here
.

Later, Rowson's satirical battle bus travels south of the river to the
Hill Station
in New Cross, where an evening of election entertainment awaits the venue's politically engaged punters. Organised by Lewisham's finest,
People Before Profit
, the event kicks off at 8pm. Full details are available
here
.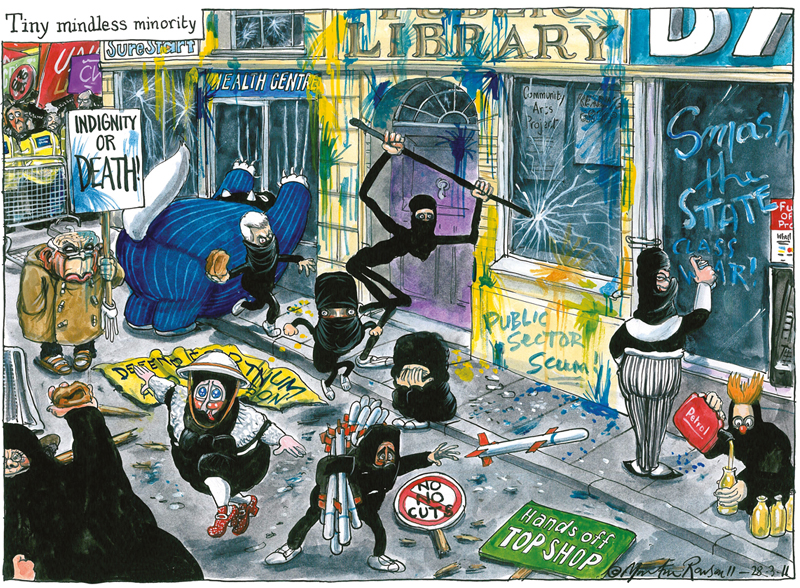 So, if you're in London this weekend, join us in laughing at the powerful incompetents currently working so hard to win our vote. You never know, we may not have the adorable Cameron and Clegg to amuse us for very much longer!
"Rowson is a master of inky invective." Ralph Steadman


"Martin Rowson's cartoons aren't just all sorts of comic genius – their exposure of the wrongdoings of those with power make you want to have a revolution and thus pose a mortal danger to the status quo." Owen Jones


"Sending excoriating Exocets straight down at our current leaders, Martin Rowson is a great draughtsman and a sharply well-informed political critic." Polly Toynbee


The Coalition Book, SelfMadeHero's collection of Martin Rowson's cartoons from the era of Cameron and Clegg, is available now from all good book shops.
Tags: