TCAF 2016: Barbara Yelin, Edward Ross and Mike Medaglia join SelfMadeHero in Toronto
6 May 2016
It's our favourite time of year. We'll soon be packing up our bags and heading to Toronto for Canada's foremost comic book extravaganza. TCAF takes place on 13th, 14th and 15th May, with exhibitors laying out their wares in the Toronto Reference Library on the Saturday and Sunday.


Joining us at the festival this year will be Barbara Yelin (
Irmina
), Edward Ross (
Filmish
) and Mike Medaglia (
One Year Wiser
). They'll be signing on SelfMadeHero's stand throughout the weekend, as well as taking part in events (of which more next week).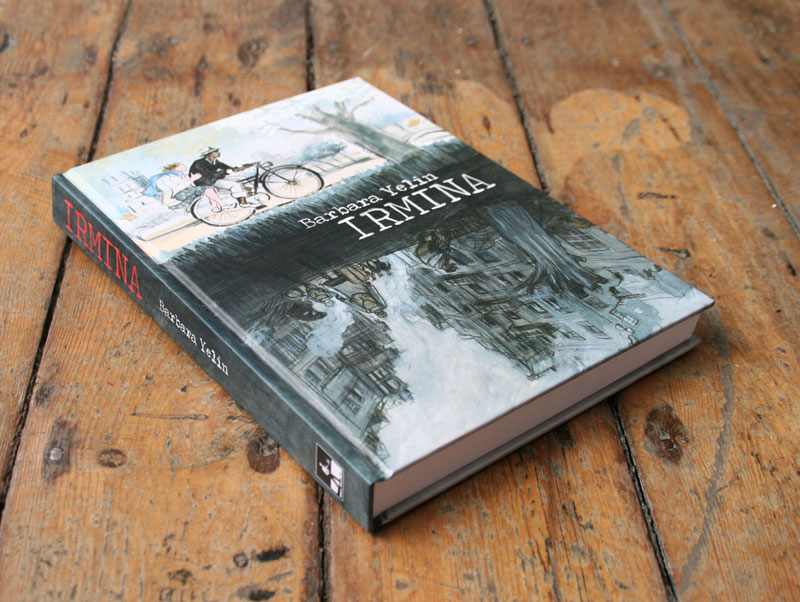 Set for the most part in the Berlin of Hitler's Germany, Barbara Yelin's award-winning graphic novel
Irmina
is a troubling drama based on the life of the author's grandmother. Conjuring the oppressive atmosphere of Nazi Germany,
Irmina
explores the tension between integrity and social advancement, reflecting with compassion and intelligence on the complicity that results from the choice, conscious or otherwise, to look away.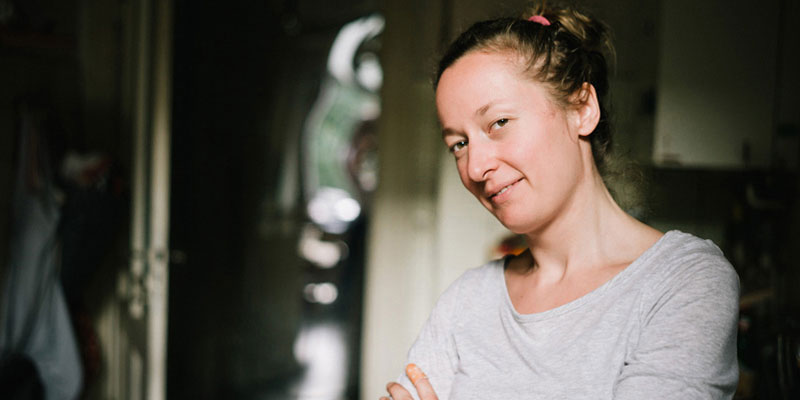 Barbara Yelin is a Munich-based comics artist. She received the Bavarian Art Award for Literature for
Irmina
, which also won the Best German Graphic Novel prize at the PENG Awards. She's also the author of
Gift
(with Peter Meter) and
Riekes Notizen
.
On Thursday evening, Yelin will speak alongside Balak, Manuele Fior, Francisco Sousa Lobo and Bastien Vivès at the Alliance Française Toronto ("Comics Around the World", 19:00-21:00).


On Friday, she leads a workshop as part of TCAF's creator-focussed "Word Balloon Academy" ("Drawing as Exploring", 11:30-13:00, Mariott Bloor-Yorkville)


And on Saturday, Yelin again joins Manuele Fior for a free-to-attend festival event ("Lost Loves", 14:45-15:45, Marriott Bloor-Yorkville).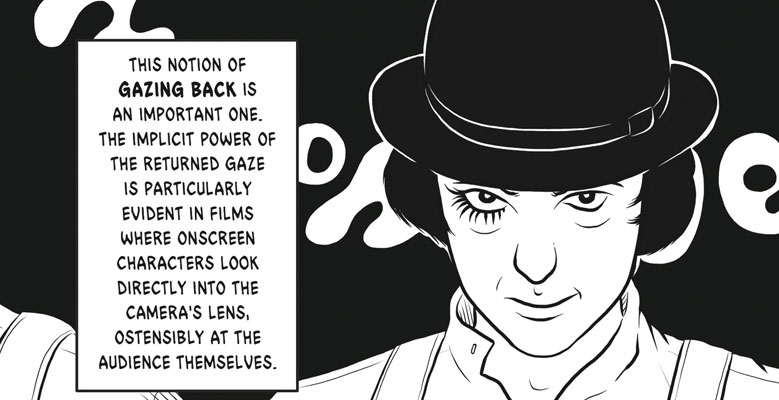 In
Filmish
, Edward Ross takes us on an exhilarating ride through the history of cinema, using comics to uncover the magic and mechanics behind our favourite movies. Exploring everything from censorship to set design, he spotlights the films and film-makers that embody this provocative and inventive medium, from the pioneers of early cinema to the innovators shaping the movies of today, from
A Trip to the Moon
to
Inception
and beyond. For further info, preview material and more, visit
www.filmish.co.uk
.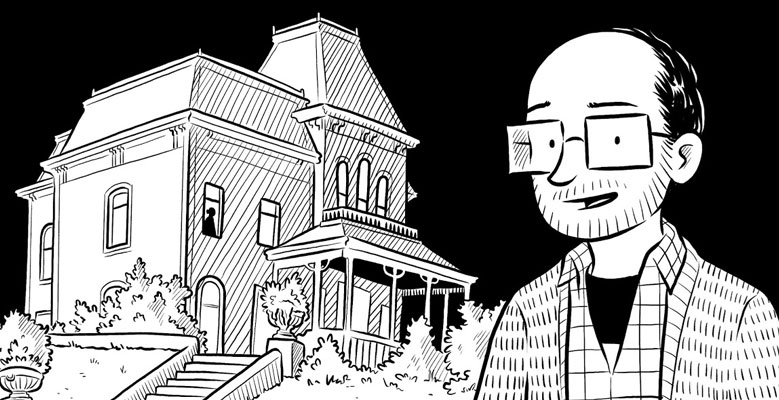 Edward Ross will be discussing
Filmish
with Nathalie Atkinson on Saturday morning ("Spotlight: Edward Ross", 10:00-11:00, 11:30-13:00, Mariott Bloor-Yorkville).
Mike Medaglia is the creator of
oneyearwiser.com
, where he posts regular illustrated meditations. A practicing Zen Buddhist, Medaglia also tackles subjects from presentness to self-doubt in a Meditation Comic for
The Huffington Post
and a weekly strip, "The Mindful Life", for
The Elephant Journal
.
One Year Wiser
collects 365 of Medaglia's illustrated meditations, bringing the wisdom of the world's great thinkers to life through beautiful hand-drawn illustrations. From Rumi to Roosevelt, the Buddha to Martin Luther King Jr., the meditations that fill this book will help you beat stress, be positive and appreciate the moment. Plus, for readers who like a more hands-on experience, there's
One Year Wiser: The Coloring Book.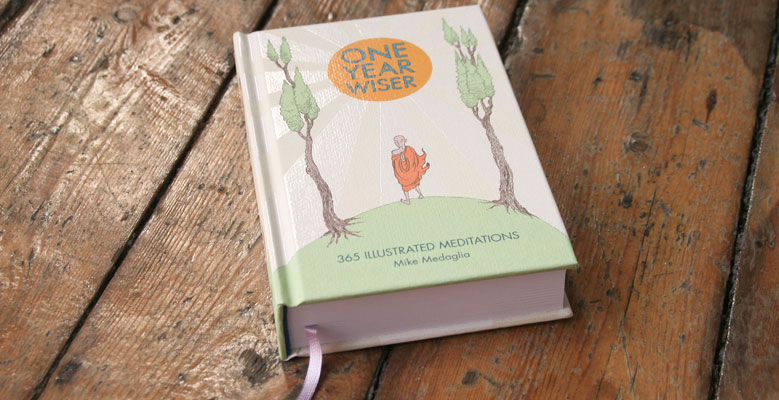 Mike Medaglia will lead a hands-on workshop on Saturday afternoon ("Draw Your Favourite Quote", 12:00-13:30, Toronto Reference Library), which is free to attend.
As if that weren't enough, Steffen Kverneland's
Munch
and Anne Martinetti, Guillaume Lebeau and Alexadre Franc's
Agatha
will make their Canadian debuts at the festival. What's more, we'll be giving away signed, limited-edition prints with a bunch of new titles and backlist favourites, including Frederik Peeters'
Aama
,
Reinhard Kleist's
An Olympic Dream
, Rob Davis's
The Motherless Oven
.
So, stop by early and get your hands on some fabulous printed goods, some of them cheap, some of them free, and all of them beautiful.
Tags: