SelfMadeHero is Popping Up in Bloomsbury
12 June 2013
SelfMadeHero is making its presence known in Bloomsbury as it creates a pop-up shop for two weeks. From Monday 17th June, we're taking over the Continental Stores on Tavistock Place. There'll be wonderful artwork, beautiful books and free coffee: what more could you want? There will be an opportunity to buy signed copies and related merchandise as well as to meet the SelfMadeHero team. Some of our London-based artists and writers are expected to drop in to chat about their work as well.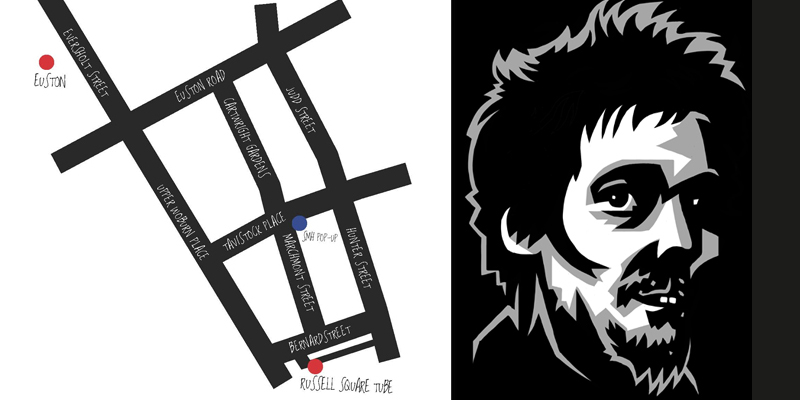 Coffee and cakes will be supplied by Eggs Milk Butter, London's first coffee and comic book shop.
The venue will also house an exhibition of paper-cut portraits by Czech artist Jaromír 99, supported by the Czech Centre. This celebrates the newly published graphic novel edition of Kafka's
The Castle
, adapted by David Zane Mairowitz and Jaromír 99. The prints will also be on sale.
The SelfMadeHero pop-up shop will be open from 10am–6pm every week day, from 17th to 30th June. The gallery is located at: 54 Tavistock Place, London, WC1H 9RG.
Tags: