SelfMadeHero Celebrate Australia Day with Terra Australis
26 January 2014
It's Australia Day – and, fittingly, we're celebrating the publication of our first title of 2014,
Terra Australis
. Written by LF Bollée and illustrated by Philippe Nicloux, this brilliant, ambitious graphic novel charts the epic voyage of the First Fleet from London to Port Jackson, Australia.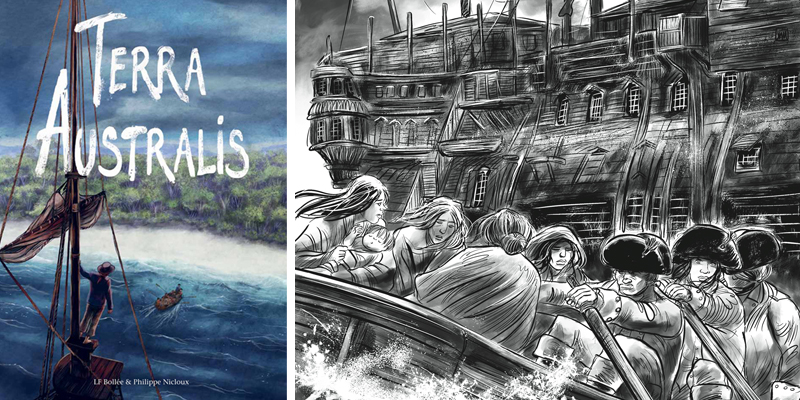 The book is being published to coincide with the bicentenary of its central character, Admiral Arthur Phillip, Captain of the First Fleet and founder of the settlement that would later become Sydney. Terra Australis follows Phillip's journey, but it also charts the lives of the men and women, mostly convicts, who were crammed aboard 11 ships and transported 24,000km to the other side of the world. Having endure mutiny, disease and extreme weather, the Fleet reached Australia early in 1788, raising the Union Jack in Sydney Cove on 26th January, Australia Day.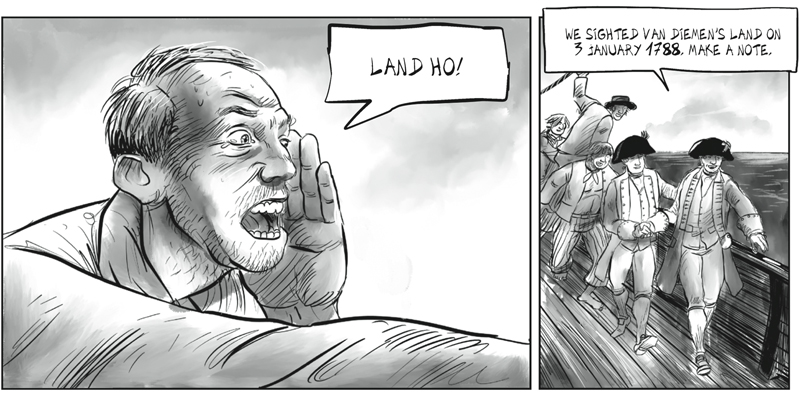 Terra Australis
is a meticulously researched dramatisation of a fascinating period of history. Drawing on the lives of real historical figures, from the thief John Hudson to the diarist Ralph Clark, the book takes in the festering squalor of Newgate Prison, the claustrophobic confines of the ships, and the outstanding natural beauty of Australia's east coast.
LF Bollée is a journalist and the author of over 40 graphic novels. Fascinated by Australia, he began working on
Terra Australis
in December 2007. He is also the author of
XIII Mystery
, a spin off from the world-renowned
VIII
saga. He lives in Versailles, France.
Philippe Nicloux is from Nice, France. He has illustrated three graphic novels for the French publishing house Les Enfants Rouges.
Tags: