Rosie Goldsmith in Conversation with Typex at Waterstones Covent Garden
14 June 2013
Dutch writer and artist Typex will discuss his acclaimed graphic biography of Rembrandt at Waterstones Covent Garden on Thursday 20th June.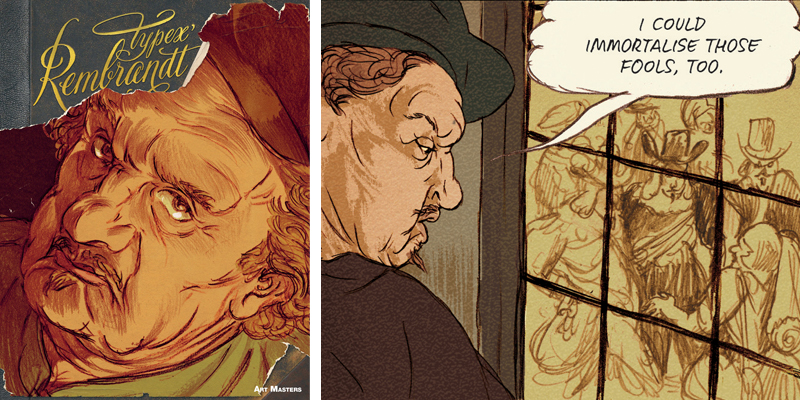 The graphic novel, which depicts the artist's colourful life and paintings, was commissioned with the support of the recently reopened Rijksmuseum in Amsterdam. The talk will be chaired by BBC presenter and champion of international literature Rosie Goldsmith. The event is supported by the Dutch Foundation for Literature and the Netherlands Embassy in London, who will provide free Dutch brandy for audience members.
Lauded by Nick Cave as the 'second greatest' Dutch artist after Rembrandt himself, Typex works for numerous magazines and newspapers, as well as illustrating children's books and comics.
The event takes place at 6pm on Thursday 20th June at Waterstones Covent Garden, 9-13 Garrick Street, London, WC2E 9BA. Tickets are £4/£3 with a Waterstones loyalty card, available in-store and
online
.
Tags: