Revealed: SelfMadeHero's Spring Releases
12 January 2017
2016, eh? It was nothing if not eventful.


Well, if you're worried about fake news, Donald Trump and the price of Marmite, SelfMadeHero is here to help. This spring we're offering bibliotherapy in the form of six enlightening, emotive and inspiring graphic novels. Our spring list takes in the extraordinary lives and glorious times of Josephine Baker and David Bowie; the troubled existence of the outcast painter Paul Gauguin; and offbeat stories of cruciverbalists, street performers and human beings transformed. So, pick up your
gratitude journal
and behold six reasons to be cheerful.
In February we publish Néjib's graphic biography
Haddon Hall: When David Invented Bowie
.
At the twilight of the Swinging Sixties and the dawn of the decadent Seventies, an old villa in the suburbs of London was the sole witness to a major event in the history of pop music: David Bowie's invention of himself.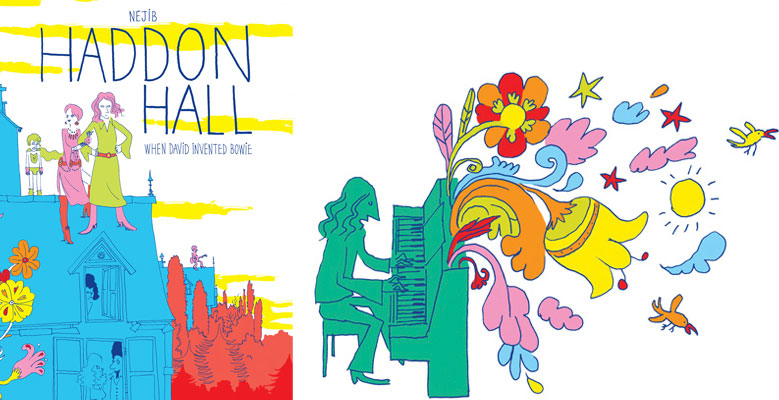 Part commune, part creative hub, Haddon Hall became home to a community of artists and hippies and hangers-on – a place where egos clashed and parties got out of hand, but also one that allowed David Bowie's creativity to flourish.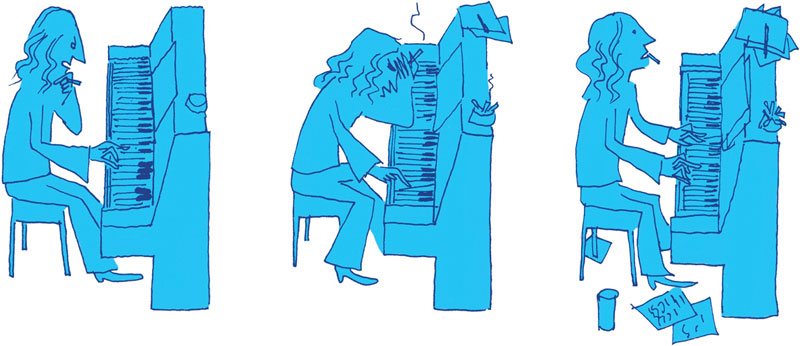 Published in March, Fabrizio Dori's
Gauguin: The Other World
captures the astonishing life of a man who was by turns a globetrotting sailor, a brilliant stockbroker and an outcast painter.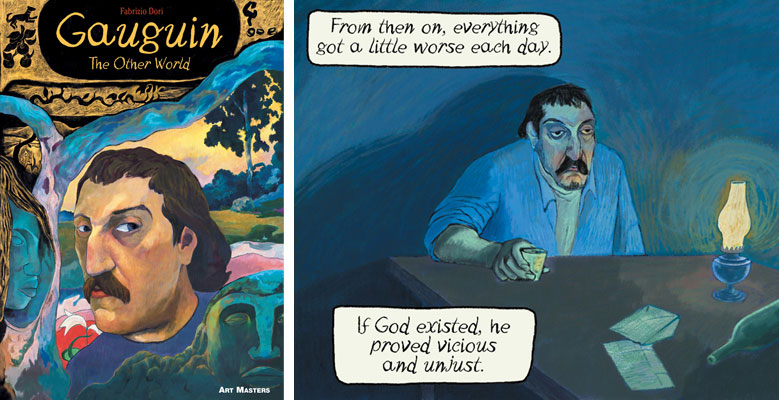 In the latest addition to our
Art Masters
series Fabrizio Dori paints a balanced and absorbing portrait of a fearless artist and flawed human being whose all-consuming passion – for art, for women and for himself – destroyed everything in its path. Gauguin's primitivist paintings won him few admirers in his own lifetime, but his radical break from Impressionism would pave the way for a new generation of artists, among them Pablo Picasso, Joan Miró and Henri Matisse.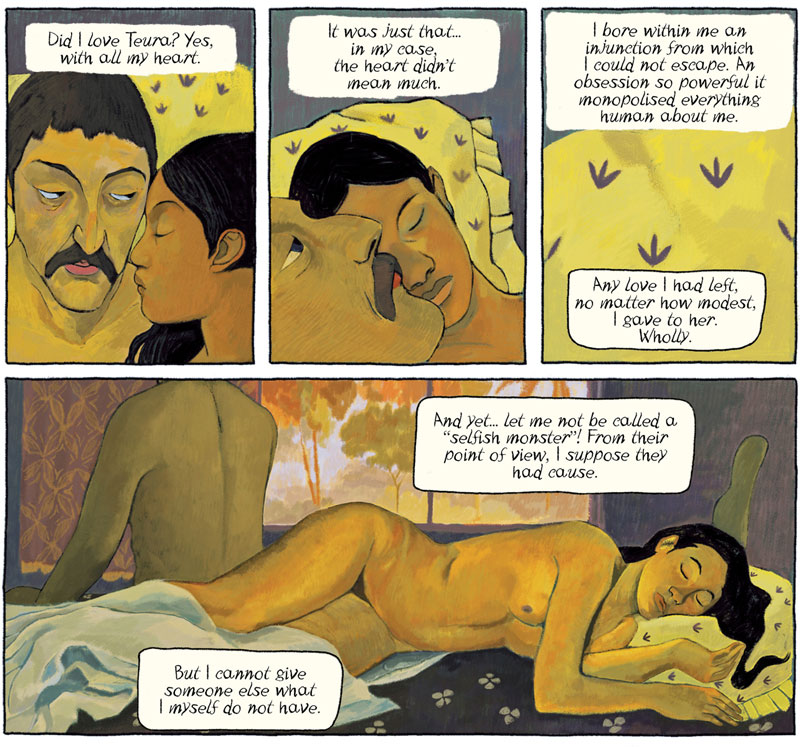 In April, another intoxicating graphic biography:
Josephine Baker
by Catel & Bocquet. The creative duo behind the backlist favourite
Kiki de Montparnasse
tell the incredible story of the pioneering dancer and '20s icon.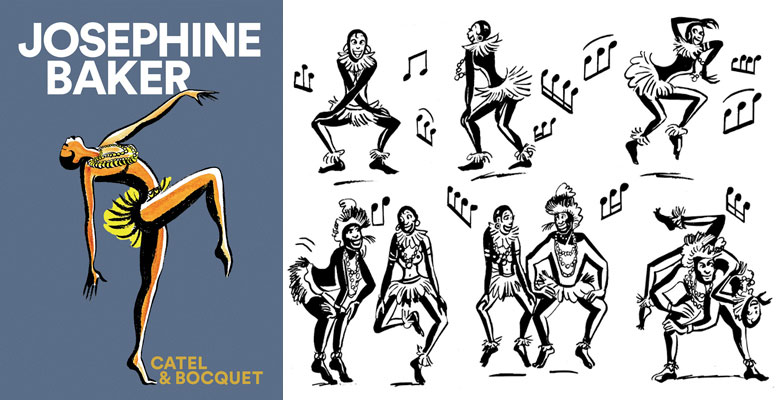 Josephine Baker was twenty years old when she found herself in Paris for the first time in 1925. Overnight, the young American dancer became the idol of the Roaring Twenties, captivating Picasso, Cocteau, Le Corbusier and Simenon. In the liberating atmosphere of the 1930s, Baker rose to fame as the first black star on the world stage, from Buenos Aires to Vienna and Alexandria to London. After World War II and her time in the French Resistance, she decided to devote herself to the struggle against racial segregation, the humiliation of which she was all too familiar with. She led by example, and over the course of the 1950s adopted twelve orphans of different ethnic backgrounds: a veritable Rainbow Tribe. Josephine would be a victim of racist abuse throughout her life, but she would sing of love and liberty until her final breath.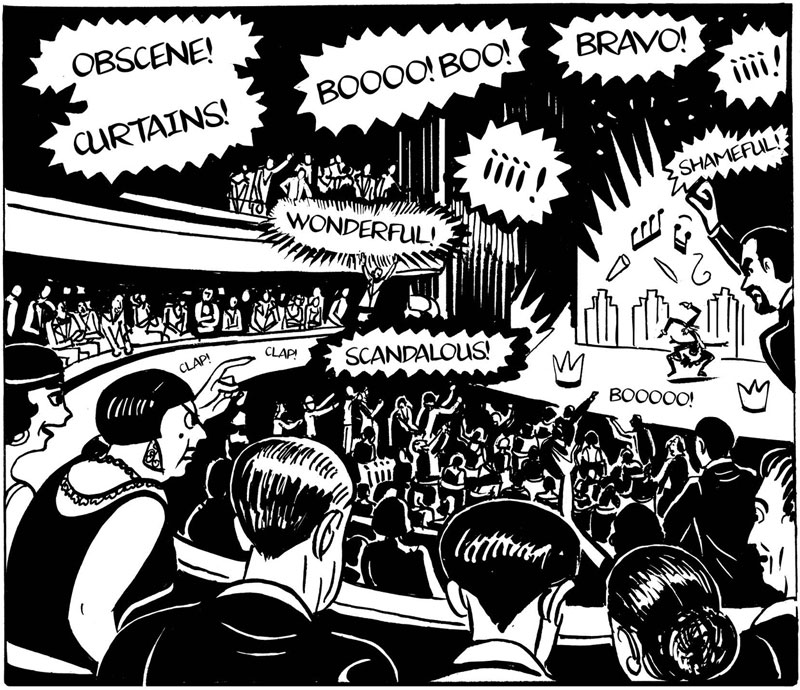 April also sees the release of Paolo Bacilieri's breathtakingly inventive, brilliantly playful
FUN
.


Professor Pippo Quester – respected novelist and public intellectual – is writing a history of the crossword puzzle. Together with his protege, the Disney Comics writer Zeno Porno, he unearths stories of pioneering editors, genius cruciverbalists and eminent compilers, among them Margaret Farrar, the so-called "first lady of crosswords", and the literary giants Georges Perec and Vladimir Nabokov.
As Professor Quester and Zeno Porno explore the crossed destinies of comics and crosswords, the story sweeps from New York in the 1920s, through wartime Britain and mid-century Milan, to 1970s Paris. But the sudden appearance of Mafalda, an enigmatic former student carrying a heavy grudge and a handmade pistol, returns Quester sharply to the present, and the two writers become entangled in a puzzle of their own.


At once an impeccably researched history and a playful literary crime story,
FUN
is an inventive graphic novel that explores the intersection between high and low culture, the borderline between coincidence and cryptic communication, and the strange power of one of the world's most popular pastimes.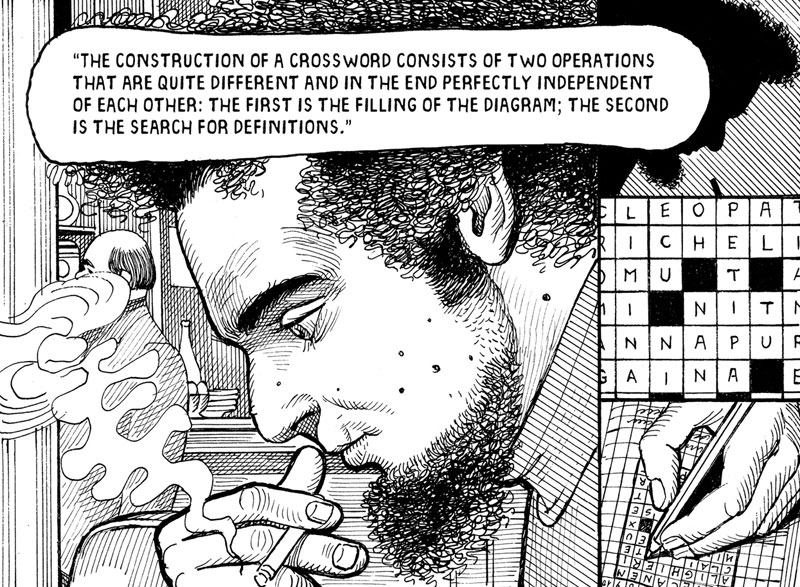 May sees the release of a debut graphic novel by the Toronto-based comics artist and illustrator
Chris W. Kim
.
Herman by Trade
is a captivating and beautifully drawn story about art, identity and making room for self-expression.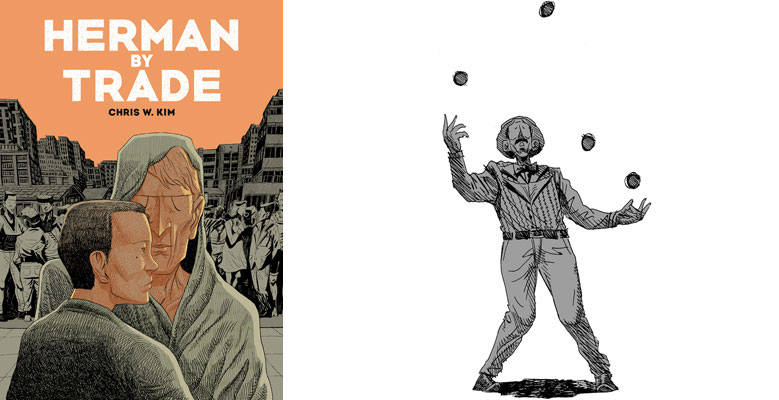 Herman is an introverted and unambitious street cleaner, his life as predictable as it is dull. Or so it seems to those he works with on the city's waterfront. In fact, Herman is creative, curious and complex. What's more, he has a remarkable hidden talent: the ability to transform his appearance at will. An open casting call sees the city swept up into a frenzy of creative ambition. As a queue forms along the waterfront, Herman is emboldened to perform. But his decision to enter the audition room brings his creative and professional lives into conflict, and the consequences are irreversible.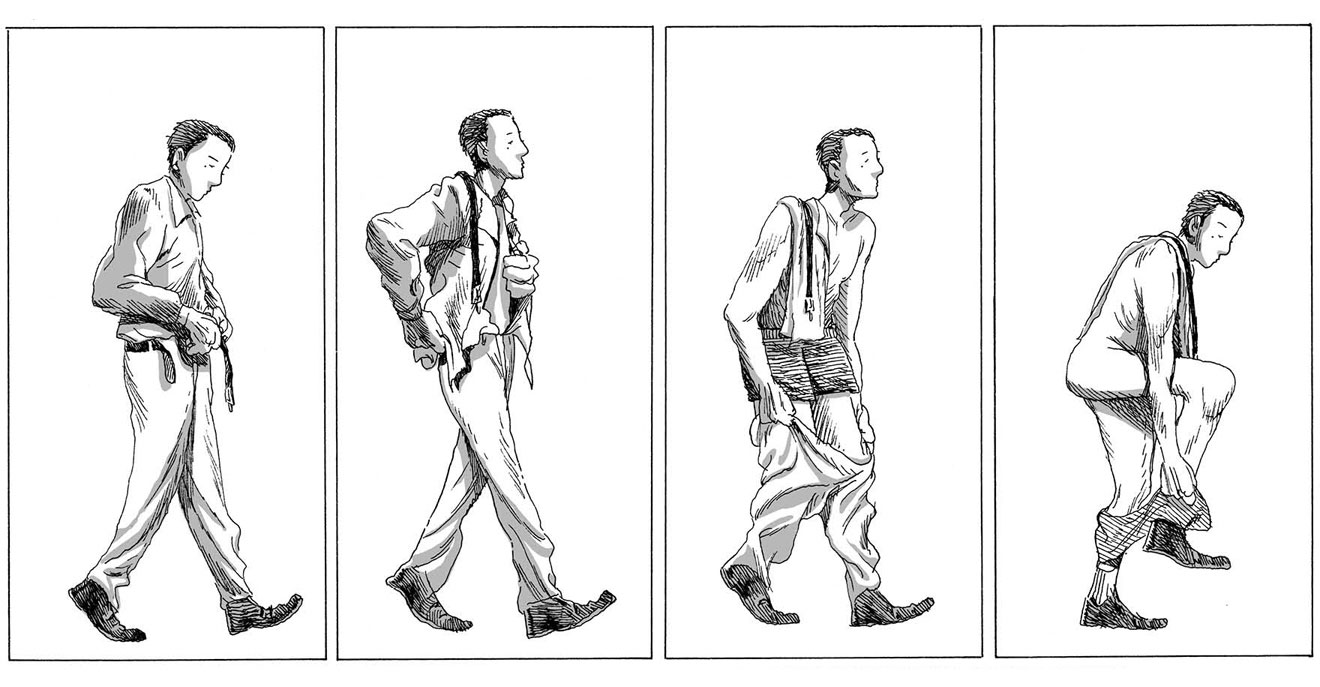 Finally, also in May, another outstanding work of fiction:
Outburst
by Pieter Coudyzer. An
award-winning animator
, Coudyzer has turned his extraordinary talent and unique imagination to comics, and the result is a darkly compelling modern fairy tale.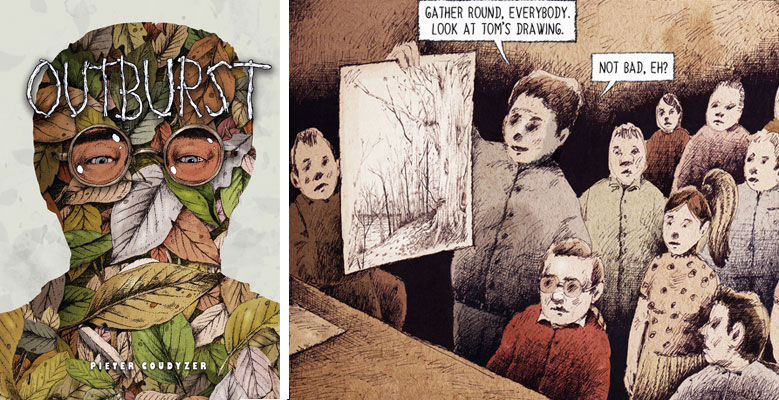 Outburst
tells the story of an introvert named Tom. Bullied at school, at home he finds solace in recordings of nature and the wild spaces of his imagination. But when he falls prey to a particularly cruel trick, this imaginative wilderness becomes rampant. It wants out. Centring on a disturbing metamorphosis, Coudyzer's debut graphic novel is a compelling coming of age story and a masterpiece of magical realism.

See, 2017 promises to be momentous for all the right reasons!
Tags: