Revealed: SelfMadeHero's Autumn Releases
28 June 2016
A graphic history of Tetris; fiction from Rob Davis, Aimée de Jongh, and Deborah Levy and Andrzej Klimowski; biographies of Salvador Dalí and Roger Casement; adaptations of ghost stories by M.R. James; and the latest addition to the One Year Wiser series: this autumn we bring you a collection of graphic novels and visual narratives to inspire, inform and entertain.

Our autumn lineup kicks off with the release of a graphic biography by Fionnuala Doran,
The Trial of Roger Casement
.
Doran, who won the British Library's "Comics Unmasked" competition in 2014, has chosen as the subject of her debut graphic novel the extraordinary life of Roger Casement. In 1911, Casement was knighted for his humanitarian work; five years later, he was hanged for treason.
The Trial of Roger Casement
traces the astonishing downfall of an Irishman once feted for his compassion but later condemned both as a revolutionary and as a homosexual.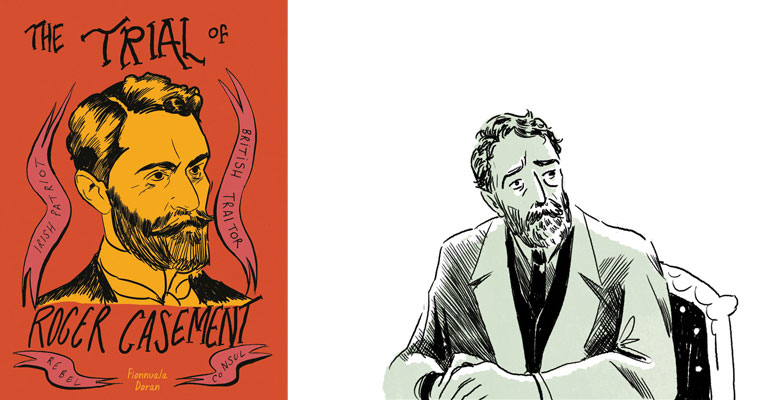 Mike Medaglia follows his bestselling collection of illustrated meditations with
One Year Wiser: A Gratitude Journal
. Filled with uplifting quotes and guidance, this beautifully produced journal will help you keep a lasting record of the small moments that reflect the richness and variety of life. Keep it on your bedside table – and start living the grateful life.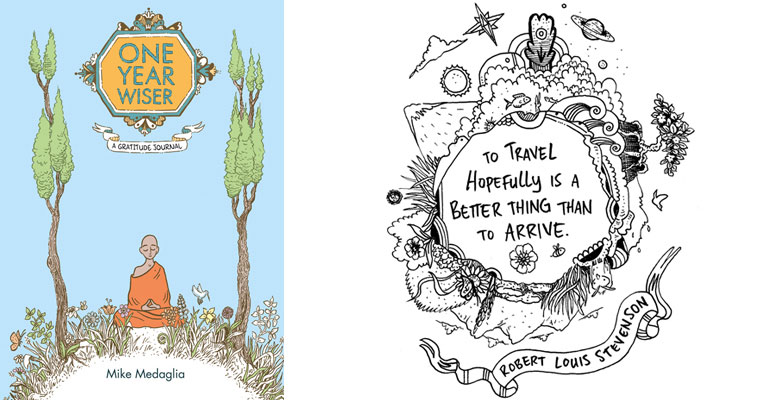 Originally slated for June this year,
Stardust Nation
by Deborah Levy and Andrzej Klimowski will now hit the shelves in September – and it's worth the wait. Adapted from one of the centrepieces of Levy's short story collection
Black Vodka
,
Stardust Nation
follows the story of Nikos Gazidis, a man suffering from a strange psychiatric condition: he seems to have unwittingly crashed into the consciousness of his boss. Written by the Booker-shortlisted author of
Swimming Home
,
Stardust Nation
is an absurdly funny, unsettling and unforgettable graphic novel about memory, empathy and how we are, all of us, connected.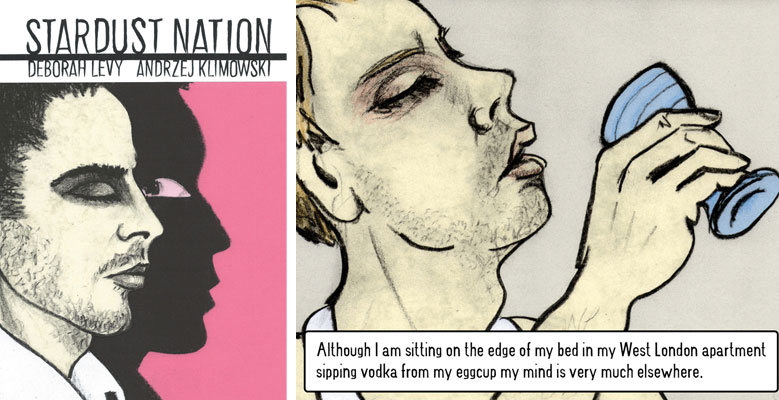 In October, the latest addition to our
Art Masters
series:
Dalí
by Edmond Baudoin. The veteran French comics artist asks, who was Salvador Dalí? A madman? A genius? An exhibitionist? There is no shortage of labels for the Surrealist painter, who was as well known for his acts of public bravado as for his extraordinary work. Commissioned by the Pompidou Centre,
Dalí
is a rigorously researched and absorbing portrait of a singular artist and an enigmatic man.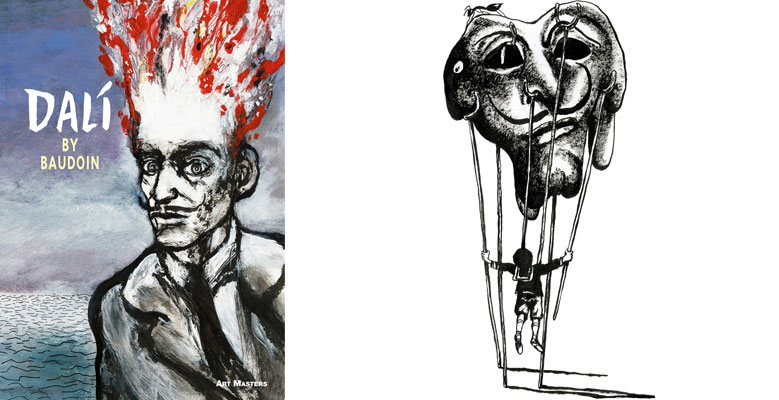 We celebrate Halloween with the release of
Ghost Stories of an Antiquary, Vol. 1.
, which collects graphic retellings of four spine-chilling tales by the renowned medievalist and writer M.R. James. Adapted by Leah Moore and John Reppion, and illustrated by four outstanding comics artists,
Ghost Stories
gives a new lease of life to some of James's best-known works: "Canon Alberic's Scrap-book" (illus.
Aneke
), "Lost Hearts" (illus.
Kit Buss
), "The Mezzotint" (illus.
Fouad Mezher
) and "The Ash-tree" (illus.
Alisdair Wood
). Vanishing children, spectral works of art, vengeance from beyond the grave: these tales have it all.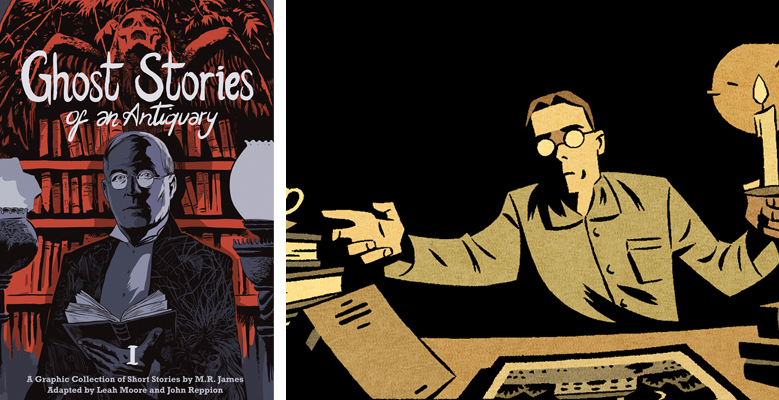 Return of the Honey Buzzard
by Aimée de Jongh (October) tells the story of Simon, the third-generation owner of the struggling Antoinisse Book Shop. When he witnesses a suicide, old memories intrude, guilt bubbles up and his grip on reality loosens. Haunted by the past, Simon struggles to face the future. It is only in the tender, ethereal presence of Regina that he is able to open up – and, finally, to look ahead. Powerful, perceptive and beautifully drawn,
The Return of the Honey Buzzard
is a compelling graphic novel about grief, love, our actions and their consequences.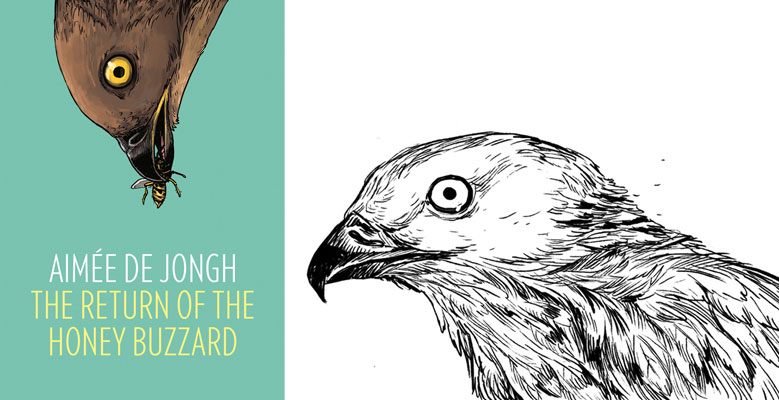 As
previously announced
, October also sees the release of
Tetris: The Games People Play
by Box Brown. This hotly anticipated – and, we can confirm,
brilliant
– graphic novel is a dramatic and surprising history of the most ubiquitous and addictive video game of all time. I follows the story of Tetris's Russian creator Alexey Pajitnov, who created the game in his spare time, and spotlights the innumerable businessmen who were desperate to monetise it. Box Brown untangles Tetris's complex history – the bidding wars, clandestine trips to Moscow, backroom deals and miscommunications – and while doing so delves deep into the role games play in art, culture and commerce.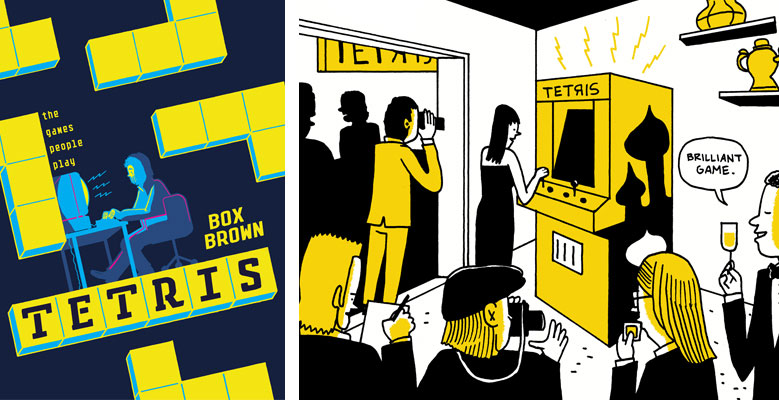 Finally, November brings us a brand new graphic novel from Rob Davis. In his British Comic Award-winning
The Motherless Oven
, Scarper Lee asked: "Who the hell is Vera Pike?"
The Can Opener's Daughter
gives us a chance to find out. Charting Vera's unsettling childhood, the book takes us from her home in Parliament to suicide school, and from the Bear Park to the black woods that lie beyond. In the present day, Vera and Castro Smith are determined to see their friend Scarper again – but is he still alive? And if so, can they save him? Can anyone outlive their deathday? Both a sequel and a darkly inventive standalone graphic novel,
The Can Opener's Daughter
answers many of the questions posed in
The Motherless Oven
, while asking plenty more of its own.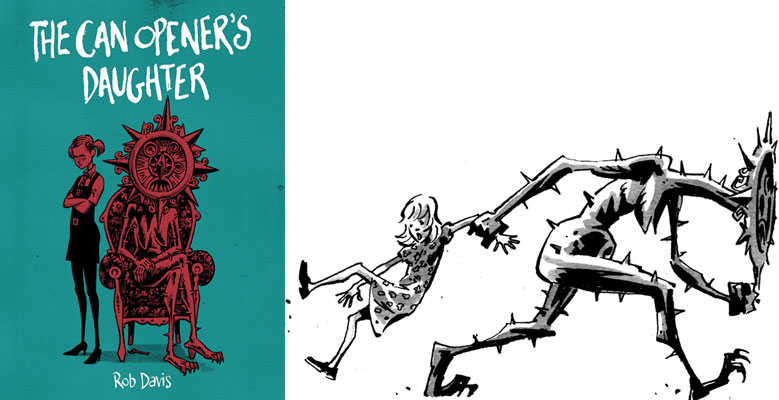 So, even if it doesn't seem like it right now, there
are
things to look forward to, a couple of them European.
Tags: