Launching at Gosh! Comics: The Can Opener's Daughter by Rob Davis
26 November 2016
On Thursday 8th December
The Can Opener's Daughter
by Rob Davis launches at
Gosh! Comics
in London. Join us from 7pm to raise a glass to the second book in the trilogy that began with the British Comic Award-winning
The Motherless Oven
.
As ever, there'll be free booze, fine company and a chance to get your copy signed.
In
The Motherless Oven
, Scarper Lee asked: "Who the hell is Vera Pike?" In the follow-up, we get a chance to find out.
Vera lives in the cruel world of Grave Acre. Her mother is the Weather Clock, the megalomaniacal Prime Minister of Chance. Her father is a can opener. Charting Vera's childhood,
The Can Opener's Daughter
takes us from her home in Parliament to suicide school, and from the Bear Park to the black woods that lie beyond.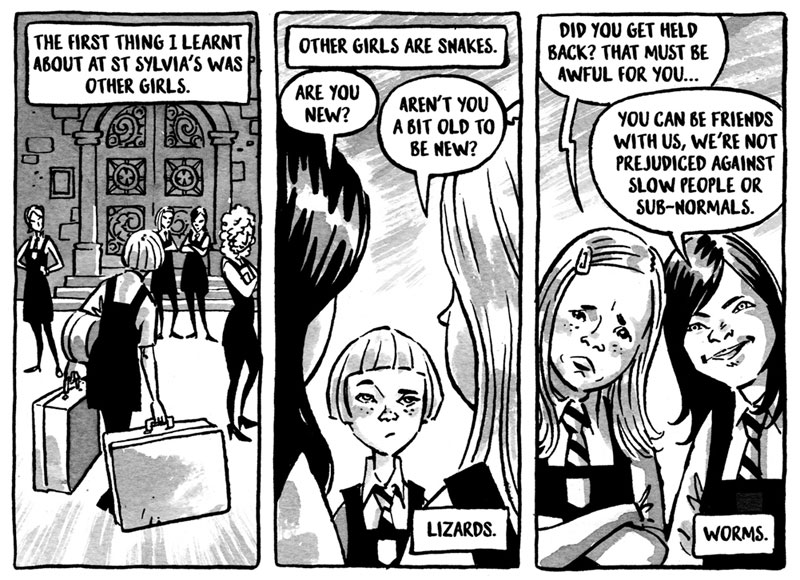 In the present day, Vera and Castro Smith are determined to see their friend Scarper again – but is he even still alive? Can anyone outlive their deathday? A darkly inventive sequel,
The Can Opener's Daughter
answers many of the questions posed in
The Motherless Oven
, while asking plenty more of its own.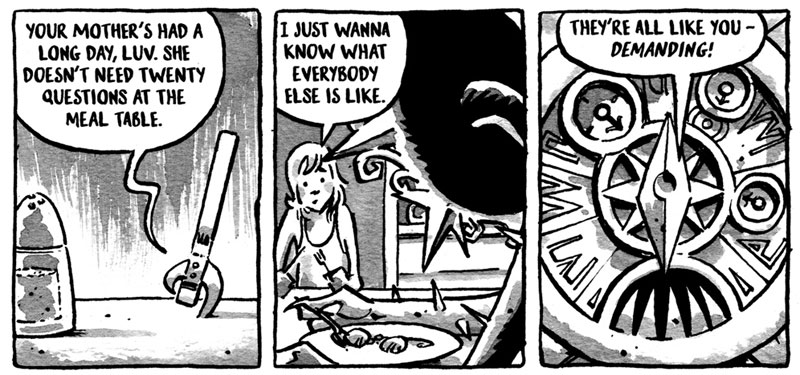 The launch takes place on Thursday 8th December at
Gosh! Comics
, 1 Berwick Street, London W1F 0DR, 7-9pm. Sold?
Join the event on Facebook
and let everyone know!
Tags: