How to Write a Graphic Novel: A Guardian Masterclass
30 August 2013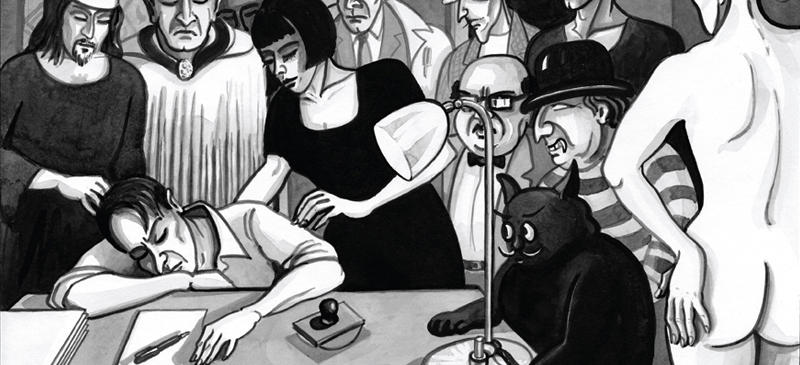 Next Saturday, 7th September, SelfMadeHero and
The Guardian
will host a masterclass in writing for graphic novels. Featuring some the industry's biggest names, this day-long event will feature an introduction to the form by comics expert Paul Gravett (
1001 Comics You Must Read Before You Die
), a keynote speech by Audrey Niffenegger (
Raven Girl
,
The Time Traveler's Wife
), and workshops led by creators Karrie Fransman, Pat Mills and Andrzej Klimowski.
As well as providing an insight into the working practices of some of the world's top graphic novel creators, the event will inspire writers to get creative with this burgeoning art form. To end the day, podcaster Alex Fitch will talk to publisher Emma Hayley, founder of 2000AD Pat Mills and comics lecturer Roger Sabin about how creators can progress their art, and what practical advice can be given to those looking to get their work in front of an audience.
To find out more about the event – and to book tickets –
click here
.
Tags: