High Impact: Literature from the Low Countries
7 January 2013
A unique project presenting the very best of Dutch-language literature to the UK, HIGH IMPACT is bringing 6 top writers from Belgium and the Netherlands on a tour of 6 cities for 6 nights of readings and debates.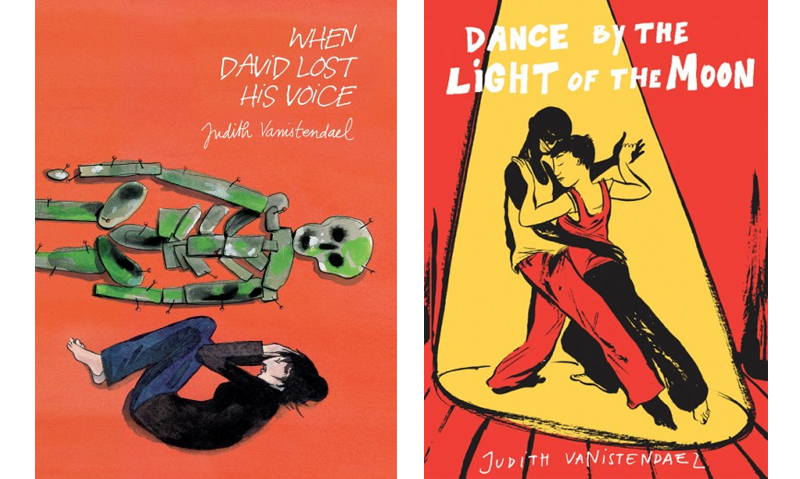 They are the Low Country literati: all prize-winners and bestsellers back home, all writing in Dutch, producing some of the most exciting literature in Europe – but not nearly as well known or read here in the UK. Now for the first time, and in a unique collaboration, 6 of the best Dutch-language storytellers are coming together for a tour of 6 English cities – to perform for us and to discover what they may (or may not!) have in common.
Curated by Rosie Goldsmith, known in the UK as a champion of international fiction, HIGH IMPACT is a unique idea with a unique group of writers. You'll hear the Dutch Poet Laureate side by side with Belgium's leading graphic novelist, two global bestsellers, a thriller writer, a celebrated historian and a travel writer, together on stage every night. Selected from across Flanders and the Netherlands not only for their brilliant books but also for their wit, wisdom, fluent English and performance skills, they'll wow you with their readings and ideas. Each night a different city, a different theme, a different type of venue. The tour ends with a final gala gathering in London and a performance alongside English literati including David Mitchell (
The Thousand Autumns of Jacob de Zoet
), Tracy Chevalier (
The Girl With The Pearl Earring
) and Deborah Moggach (
Tulip Fever
).
Running from 14–19 January 2013, HIGH IMPACT features SelfMadeHero's very own Judith Vanistendael, ground-breaking author of
Dance by the Light of the Moon
(2010, translated by Ina Rilke) and
When David Lost His Voice
(2012, translated by Nora Mahony).
Judith will be appearing alongside Lieve Joris, Herman Koch, Ramsey Nasr, Peter Terrin and Chika Unigwe, showcasing the best literature from Flanders and the Netherlands in English translation.
Tour dates
Monday 14 January, Oxford: Blackwell's Bookshop.
Tuesday 15 January, Birmingham: The Anglican Cathedral, with Writing West Midlands.
Wednesday 16 January, Liverpool: The Epstein Theatre.
Thursday 17 January, Sheffield: St George's Church Lecture Theatre, with the University of Sheffield.
Friday 18 January, Norwich: Norwich Arts Centre.
Saturday 19 January, London: The Tabernacle.
Praise for Judith Vanistendael's When David Lost His Voice:
"The final moments are big, bleak, brilliant and stark." Rosie Blau,
The Economist
"This is an amazing book, one of the best published by SelfMadeHero so far." Rachel Cooke,
The Observer
Tags: