Event: Barbara Yelin and Reinhard Kleist to Speak at London's Goethe-Institut on 3rd March
9 February 2016
Our spring season kicks off with the launch of two brilliant German graphic novels in translation:
Irmina
by Barbara Yelin and
An Olympic Dream
by Reinhard Kleist.
On Thursday 3rd March we're celebrating the release of both books with a free event at the Goethe-Institut in London (50 Princes Gate, Exhibition Road, SW7 2PH; tube: South Kensington). Barbara Yelin and Reinhard Kleist will discuss their work with the journalist Rosie Goldsmith. The event, which starts at 7pm, is free to attend – all you need to do is rsvp to
[email protected]
.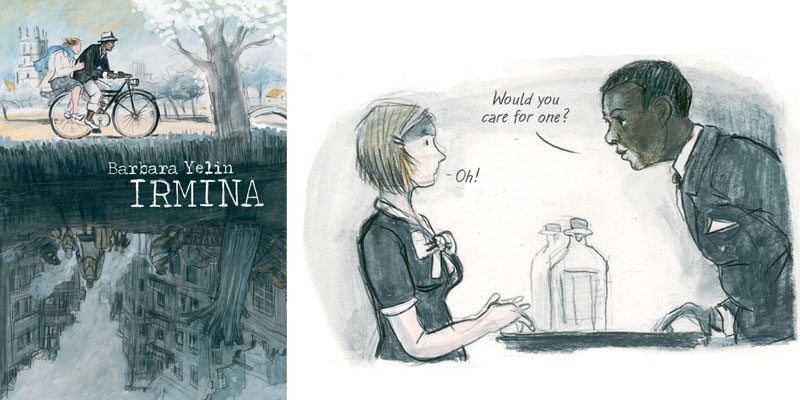 Set for the most part in the Berlin of Hitler's Germany, Barbara Yelin's award-winning
Irmina
is a troubling drama based on the life of the author's grandmother. Conjuring the oppressive atmosphere of Nazi Germany,
Irmina
explores the tension between integrity and social advancement, reflecting with compassion and intelligence on the complicity that results from the choice, conscious or otherwise, to look away. You can read more about the book here and you'll find a preview of the artwork on the Forbidden Planet International Blog.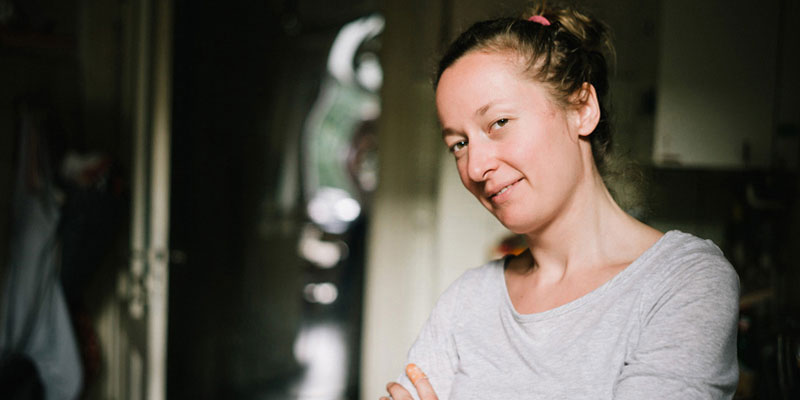 You'll already know Reinhard Kleist as the author of
Castro
,
Johnny Cash: I See A Darkness
and
The Boxer.
His latest prize-winning graphic biography tells the remarkable true story of Somali Olympian Samia Yusuf Omar. In 2008, 17-year-old Yusuf Omar stood alongside some of the fastest women in the world on the start line of the Olympic 200m. Four years later, she boarded a refugee boat to Europe, risking her life on the waters of the Mediterranean.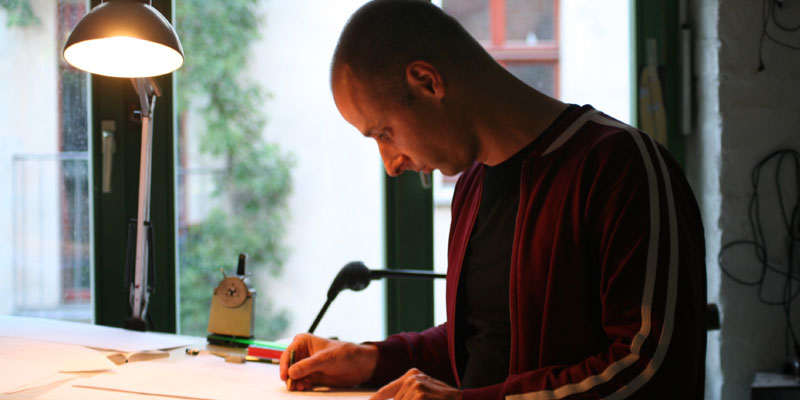 An Olympic Dream
tells the remarkable story of Yusuf Omar's attempt to compete at the London Games in 2012. Picturing her life in Mogadishu, a city ravaged by conflict, Reinhard Kleist reveals the challenges she faced both as a sportsperson and as a woman. In doing so, he shows why Omar, like so many others, would choose to flee. Following her journey through Ethiopia, Sudan and Libya to its tragic conclusion,
An Olympic Dream
is both a forceful statement on Europe's response to the refugee crisis and a moving biography of an incredible woman. Read more about it here.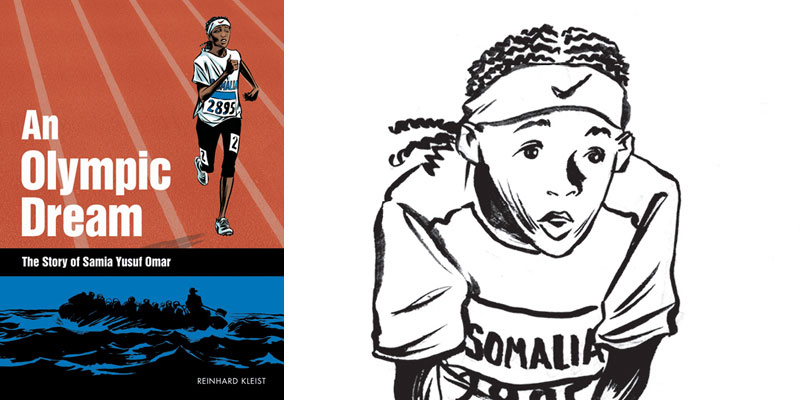 The event takes place at the Goethe-Institut, 50 Princes Gate, Exhibition Road, SW7 2PH on Thursday 3rd March, from 7pm. We hope to see you there.
Can't make it because you live in the South West? Fear not: both Reinhard and Barbara will be speaking at the Independent Bath Literature Festival the following evening, Friday 4th March, from 8-9pm. Info here.
Tags: