Coming to Sequential this Christmas: Ricky Rouse Has A Gun by Jörg Tittel and John Aggs
18 December 2014
"If you're into crazily satirical graphic novels, stick Ricky Rouse Has a Gun on your Christmas list" —
Tom Watson MP
An enhanced digital edition of Jörg Tittel and John Aggs' brilliantly bizarre graphic novel,
Ricky Rouse Has A Gun
, will be available on
Sequential for iPad
from Monday 22nd December.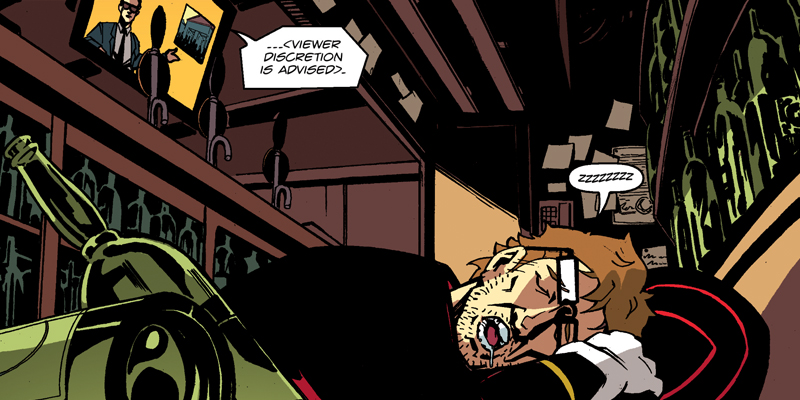 The Sequential edition will feature loads of exclusive bonus features: page-by-page audio commentary, initial sketches and roughs, character research and inked pages, and an amazing video sketch. Aside from enjoying
one of the best graphic novels of 2014
, readers will be given a unique insight into Tittel and Aggs' creative process.
Described by more than one reviewer as "Die Hard meets Disney", Ricky Rouse Has A Gun is at once a relentless action comedy, a satire of US-China relations, and a curious look at China – a country that, once we look past its often outrageous copyright infringements, is a culture ripe with innovation and a unique, courageous spirit. For a flavour of the incredible reviews the book's been receiving, watch the trailer:
Even
@notch
loves it:
"Either a thrilling love letter to the remix culture disguised as an action movie from the 80s, or the other way around, Ricky Rouse Has A Gun is balanced and violent on multiple levels, and is easy to read too much into. Dum dee dum, delightful!" — Markus "Notch" Persson, Creator of Minecraft
The Sequential edition of Ricky Rouse Has A Gun will be available from Monday 22nd December, priced £9.99. You can download the indispensable Sequential graphic novel app
here
. The first 33 pages of the book will be freely available to download from the store.
Prefer ink and paper? The paperback is available now in all good book stores. Do as Tom Watson suggests and put it on your Christmas list. (He's an MP: you can trust him.)
Tags: