Bryan Lee O'Malley: The UK Tour Begins!
14 August 2014
To celebrate the release his instant bestseller,
Seconds
, Bryan Lee O'Malley is embarking on a UK tour that takes in events at the British Library and the Edinburgh Book Festival, and signings at COMICA Comiket and some of the finest comics shops across the land.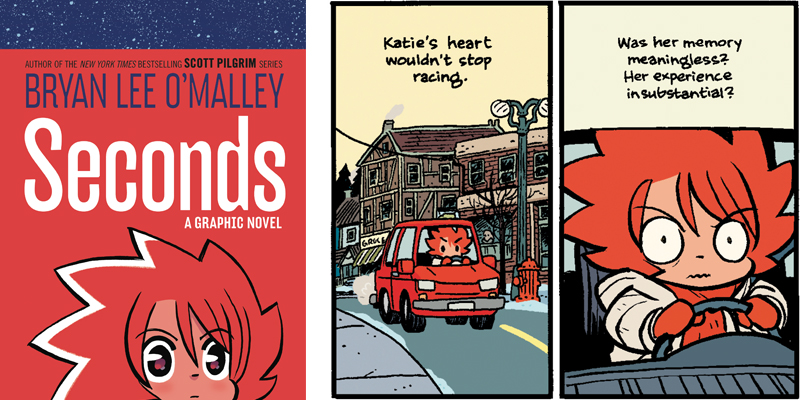 And it all begins tonight with a good old knees-up and signing at Gosh! Comics in Soho, from 7-9pm!
HERE'S WHAT'S HAPPENING OVER THE NEXT WEEK
Thursday 14th August:
Gosh! Comics (signing and drinks), 7-9pm

Friday 15th August:
The British Library (talk and signing), 6.30-8pm
Saturday 16th August:
COMICA Comiket (signing on SelfMadeHero's table), until 2pm
Sunday 17th August:
Forbidden Planet International, Edinburgh (signing), 12-1pm
Sunday 17th August:
Edinburgh International Book Festival (talk and signing), 4.30-5.30pm
Monday 18th August:
Page 45, Nottingham (signing and celebration of the 10th anniversary of Scott Pilgrim), 5-8pm
Tuesday 19th August:
Travelling Man, Leeds (signing), 3-5pm
Tuesday 19th August:
Travelling Man, Manchester (signing), 7-9pm
Wednesday 20th August:
Forbidden Planet, Dublin (signing), 5-7pm
Tags: