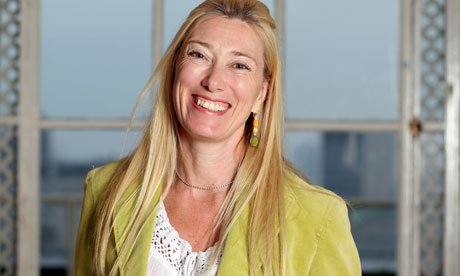 Photograph: Graeme Robertson for the Guardian
If you didn't get a chance to read the lovely profile of Sophia Jansson, niece of Tove Jansson – creator of The Moomins – in last Saturday's Guardian then fear not… you can still read it online today. Wasn't it lucky that Sophia didn't do her interview with The Times
? Then you really would have missed out!

SelfMadeHero were lucky enough to meet Sophia and her fiancée Roleff earlier this year at Puffin HQ and can confirm that they are even nicer than the article suggests.

As Catherine Phipps, one of the Guardian's Word of Mouth writers commiserated, "shame no mention of the Moomins Cookbook". Well, let's mention it here then…

The simply wonderful Moomins Cookbook is now available to buy from bookshops nationwide and on Amazon, you are able to pre-order the book for despatch on 8th July for just £9.99.